Trump Camp Insists No Change To Immigration Policy: 'I'm Not Flip-Flopping'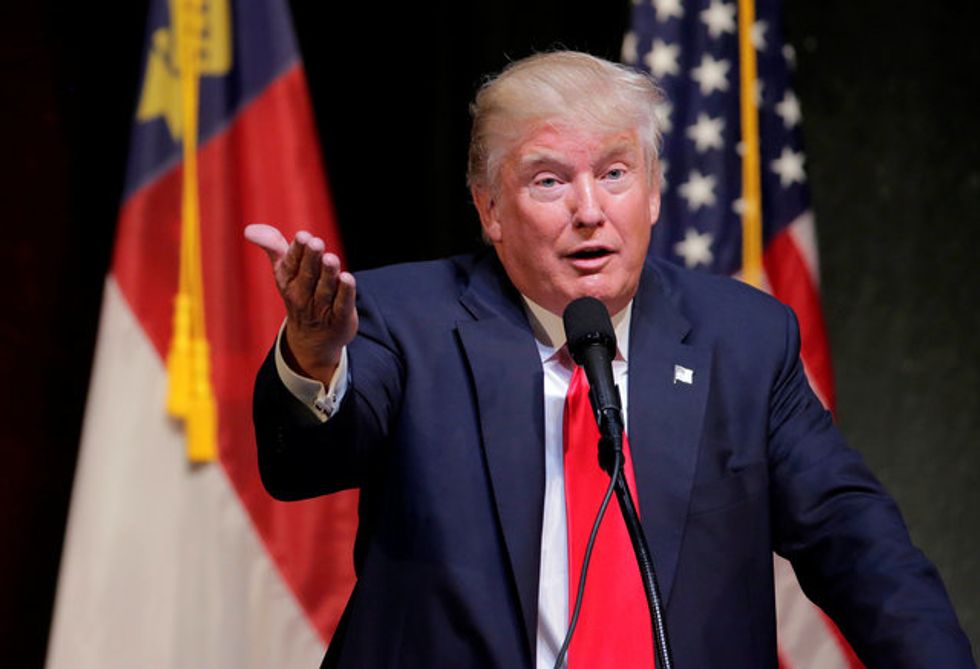 Despite widespread coverage of a Buzzfeed report which indicated Trump may be changing his views on immigration policy, the GOP nominee has insisted nothing is different. "I'm not flip-flopping," Donald Trump to Fox News' Steve Doocy. "We want to come up with one really fair, but firm answer. That's — it has to be very firm. But we want to come up with something fair."
According to Buzzfeed, Trump met with his Hispanic advisory council and stated that a "humane and efficient" solution would be the best way to handle undocumented immigrants already living in the U.S. This runs directly counter to previous stances espoused by Trump, including that undocumented immigrants should be summarily thrown out of the States.
Trump criticized the online publication, citing a prior bet from a Buzzfeed reporter that the GOP nominee wouldn't run for the presidency: "Just to tell you about BuzzFeed, they guaranteed that I wasn't going to run and the writer that wrote the article said he'll take a year's salary off if I run. And I ran."
"But I'll tell you, we are dealing with people—We have to be very firm," Trump continued. "We have to be very, very strong when people come in illegally. We have a lot of people that want to come in through the legal process and it's not fair for them. And we're working with a lot of people in the Hispanic community to try and come up with an answer."
Trump's VP pick, Mike Pence, also continued to parrot the party line that nothing is different, stating to another Fox News reporter that he didn't believe Trump's message has changed.
"I think people are just getting to know Donald Trump better," Pence said.
Photo: Republican U.S. presidential candidate Donald Trump speaks at a campaign rally in Raleigh, North Carolina, U.S., July 5, 2016. REUTERS/Joshua Roberts