Trump Campaign's Internal Polling Shows Biden Ahead In Key States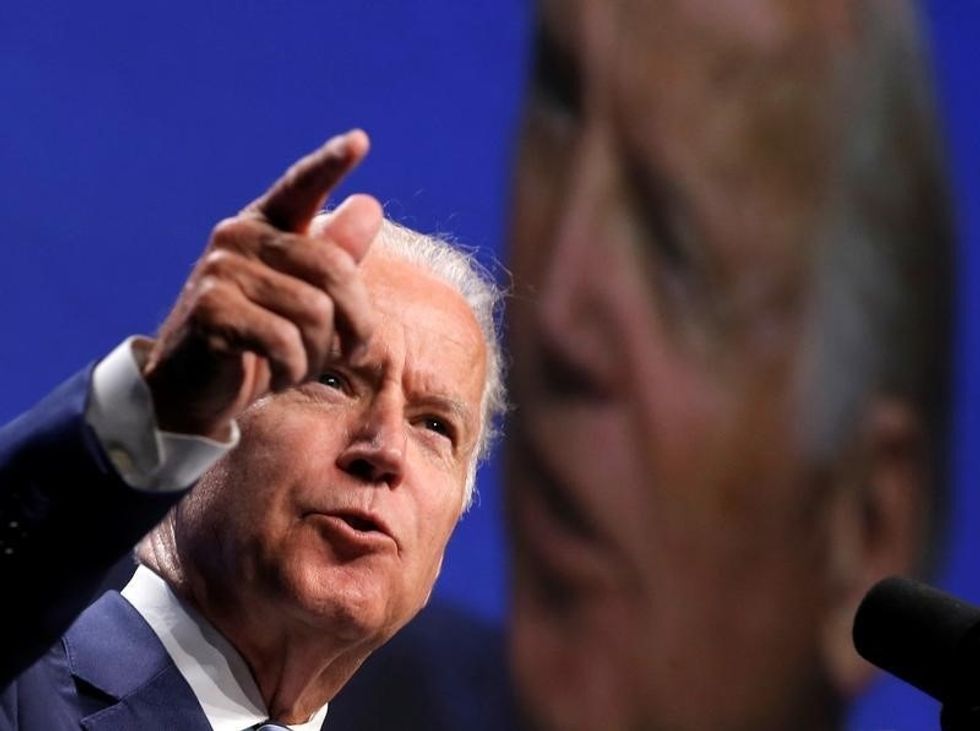 Reprinted with permission from Alternet.
With all the advantages of being an incumbent president, Donald Trump stills seems to be facing steep headwinds in his upcoming bid for re-election.
ABC News reported on Friday that it had obtained polling data from the president's campaign that paints a bleak picture of his 2020 chances. It explained:
The polling data showed a double-digit lead for Biden in Pennsylvania 55-39 and Wisconsin 51-41 and had Biden leading by seven points in Florida. In Texas, a Republican stronghold, the numbers showed the president only leading by two points.
If Trump loses Pennsylvania, Wisconsin, and Florida in 2020, he will effectively lose the White House. Even coming close to a loss in Texas likely will mean he has experienced a nationwide blowout and a humiliating defeat.
As ABC News noted, Trump had claimed that this internal polling, which had previously been reported without the underlying numbers, didn't exist at all. But Trump 2020 campaign manager Brad Parscale confirmed the data's authenticity to the outlet, though he claimed it was "ancient."
Just like with any leak, though, readers should be skeptical about why this particular information had been shared. Even if it is true, which it appears to be, selective disclosure can create a distorted perception.
Vox's Matt Yglesias pointed out that ABC News only received a narrow set of top line numbers, not a comprehensive file on the campaign's polling.
"Someone on the Trump campaign specifically wanted to generate a 'Trump is polling poorly against Biden' story and did not want that fact to appear in a broader context," Ygelsias said.
IMAGE: Former Vice President Joe Biden. REUTERS/Jim Young