Seeing Dismal Polls, Trump Campaign Suspends Advertising In Michigan
@alexvhenderson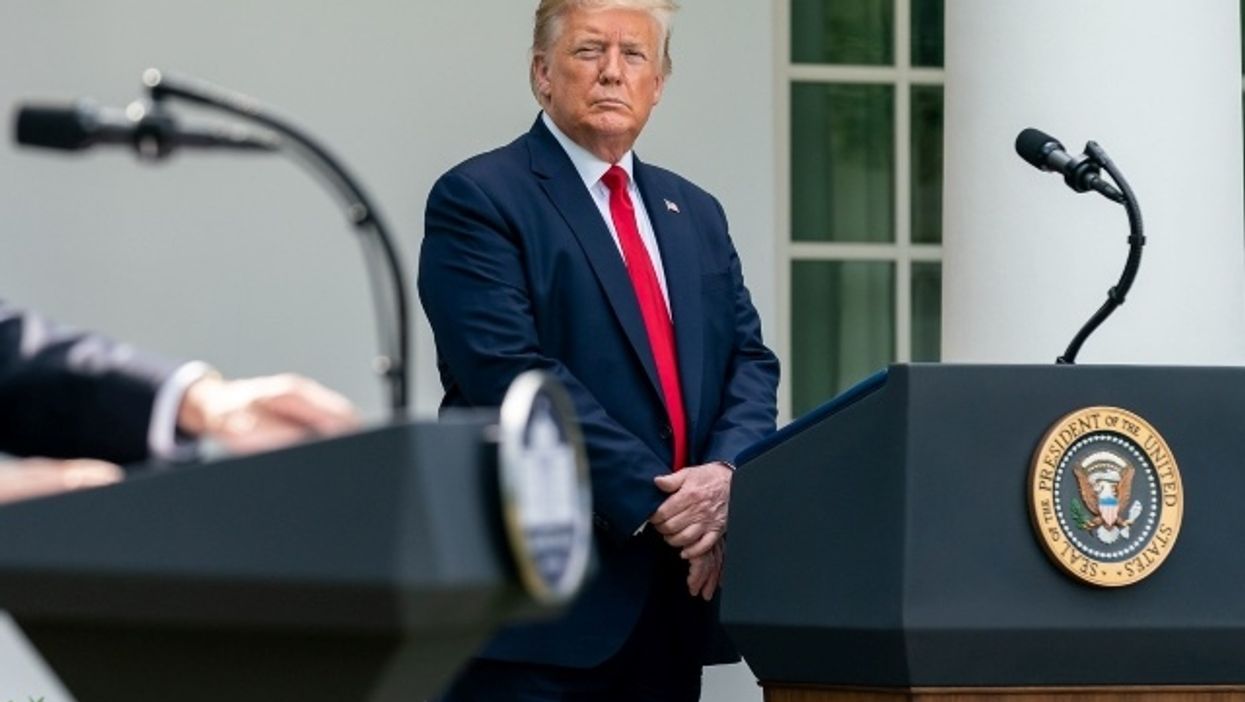 Photo by The White House
Reprinted with permission from Alternet
Michigan is among the Rust Belt states that President Donald Trump won in 2016, but recent polls on the 2020 presidential race have found former Vice President Joe Biden — the presumptive Democratic nominee — with double-digit leads in that state. And McClatchy's David Catanese is reporting that Trump's reelection campaign has suspended its Michigan advertising.
Catanese reports that according to the ad tracking firm Medium Buying, Trump's campaign "continues to advertise in Pennsylvania and Wisconsin" —two other Rust Belt states that Trump won in 2016 — even though its ads in Michigan have ceased. And America First Action, a pro-Trump super PAC, has not had any ads in Michigan since July 2.
---
The journalist also notes that according to data provided by Advertising Analytics, Trump's reelection campaign "devoted significantly fewer resources to Michigan in July than in either Wisconsin or Pennsylvania." Trump's campaign, Catanese reports, went from spending $2.5 million in Michigan in June to spending less than $1 million in Michigan in July.
A Trump campaign official, quoted anonymously, told McClatchy, "The numbers speak for themselves, and the advertising dollars speak for themselves. The campaign thinks they have a better shot in Pennsylvania, and that's why they are matching Biden on advertising there."
No credible polls, Catanese observes, have found Trump ahead in Michigan. A Morning Consult poll released on July 28 found Trump trailing Biden by 10 percent in that Rust Belt state. And other recent polls found the former vice president leading in Michigan by 12 percent (CNBC/Change Research), 10 percent (YouGov/CBS News) or 11 percent (Fox News).
A GOP pollster, interviewed by McClatchy, said of Trump's performance in polls on Michigan, "The numbers are dismal. Hard to see how it remains competitive."