New Post-Debate Polls Show Biden Blowing Out Trump By Double Digits
@kerryeleveld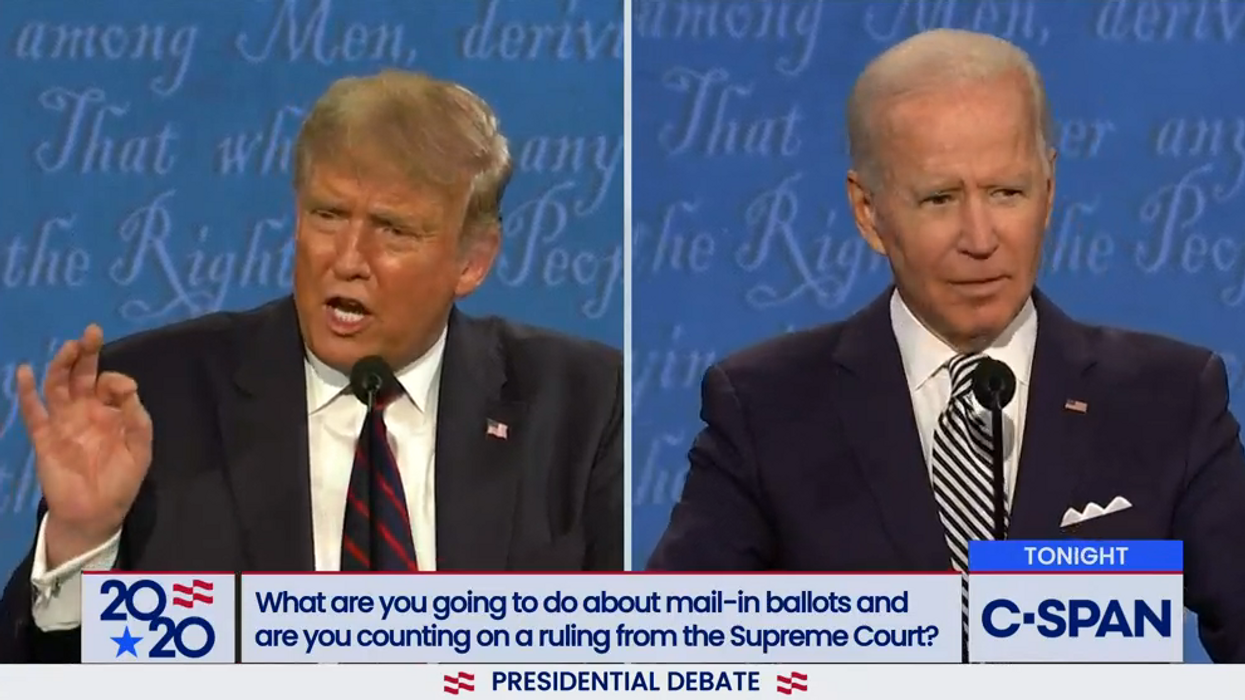 Reprinted with permission from DailyKos
A new CNN-SSRS national poll released Tuesday puts Joe Biden up over Donald Trump by a whopping 16 points among likely voters, 57 percent - 41 percent. And the poll isn't exactly an outlier. Another national poll released over the weekend by NBC News/Wall Street Journal gave Biden a 14-point advantage among registered voters.
Both polls were taken entirely after Trump's off-the-rails performance last Tuesday, but CNN's poll—taken Thursday-Sunday—also captured most of the window in which the public learned Trump had tested positive for COVID-19. In fact, support for Biden's response to the pandemic spiked in the latest poll, giving him a 21-point advantage over Trump on the matter.
Overall, on the issues, voters gave an advantage to Trump on basically nothing. Even on the economy, Biden held a slight edge, with voters preferring Biden over Trump 50%-48%. And then there was everything else—where Biden dominated.
Coronavirus: Biden 59 percent, Trump 38 percent
Health care: Biden 59 percent, Trump 39 percent
Racial inequality: Biden 62 percent, Trump 36 percent
Supreme Court nominations: Biden 57 percent, Trump 41 percent
Crime and safety: Biden 55 percent, Trump 43 percent
To review, Biden now has a slight edge over Trump on the economy and wide double-digit leads on basically every other issue.
But Biden's yawning 21-point advantage among likely voters on his response to the coronavirus is particularly notable. In CNN's last poll (Aug. 28-Sept. 1), Biden only enjoyed a 12-point advantage on the coronavirus among registered voters (RVs in this month's poll preferred Biden by a similar margin to likely voters, 59 percent - 37 percent). That jump in support for Biden on the pandemic suggests Trump's positive COVID-19 test and how he's handled it since have hurt him with voters.
Also, voters are on to Trump's blatant efforts to suppress votes and cast doubt on the election outcome. Only 38 percent approve of his handling of the security of U.S. elections, while 55 percent disapprove. Another 58 percent said they didn't believe Trump would accept the outcome of the election and concede if he lost, while 71 percent said Biden would accept the outcome if he lost.
Finally, most Americans now have a positive view of Biden at 52 percent, while Trump's favorability rating is stuck at a dismal (but still too high) 39 percent.