New Poll Shows Trump Losing Georgia And North Carolina In 2020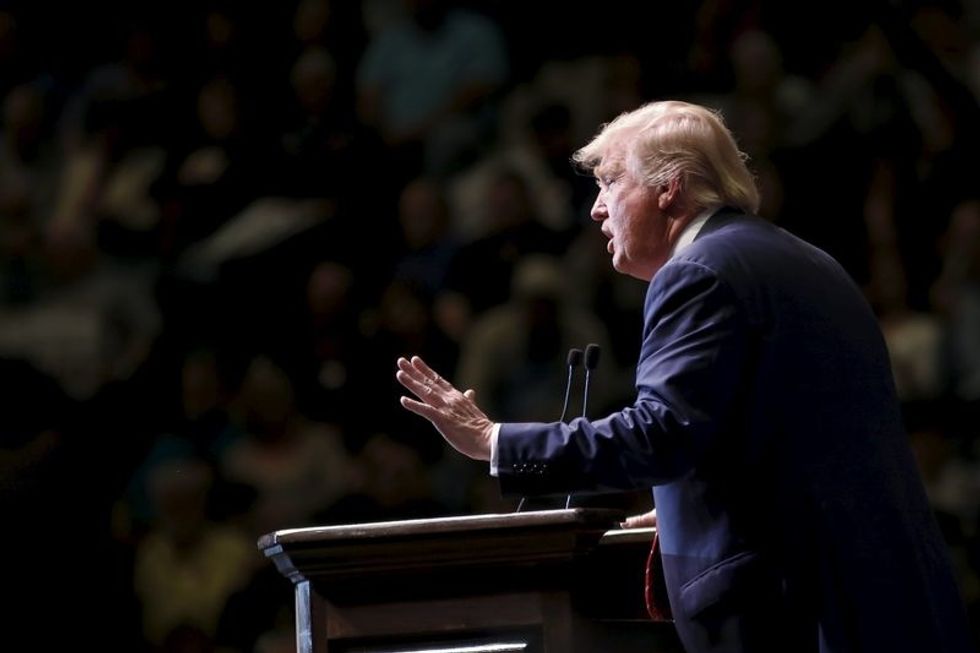 Trump won both Georgia and North Carolina in 2016, but he now trails a generic Democrat in both states.
Trump's monumental unpopularity is threatening his reelection chances in two red states in the deep south: Georgia and North Carolina. A PPP poll released Friday shows Trump losing both states to a generic Democrat.
In Georgia, Trump trails 50 percent – 46 percent, while his numbers in North Carolina are slightly worse, trailing 49 percent – 44 percent.
In their analysis, the pollsters note that chatter about how the Democrats could with the 2020 general election has centered on a handful of Midwestern states — Pennsylvania, Michigan, and Wisconsin — but these new polls "show a possible backup plan to victory in the South as well."
The same poll showed more voters in both states disapproving of Trump's job performance than approving of it. In Georgia, Trump was underwater by a 45 percent – 49 percent gap, and in North Carolina, 46 percent approve of Trump while 49 percent disapprove.
Trump carried both Georgia and North Carolina in 2016, but if Trump continues to this unpopular in both places, PPP says both states should be considered up for grabs in 2020.
Trump's unpopularity could have cascading effects on control of the U.S. Senate as well. Both Georgia and North Carolina have competitive Senate races in 2020 involving incumbent Republicans who have tied their fate to Trump.
In Georgia, Sen. David Perdue's close ties to Trump "could make Perdue vulnerable if the election is a referendum on Trump's performance," according to the Savannah Morning News. Perdue has also attacked earned benefit programs like Social Security, which 1.8 million Georgians rely upon.
In North Carolina, Sen. Thom Tillis recently went out of his way to praise Trump after a rally where Trump continued his racist attacks against four congresswomen. He has faced controversy in his home state for skipping a key congressional hearing about veterans to attend fancy fundraisers and flip-flopping on his positions to appease the far-right fringe of his own party.
Trump's stumbling popularity could have significant down-ballot impacts on Perdue and Tillis.
The pollsters from PPP noted that both states are experiencing demographic changes that could benefit Democrats. In Georgia, "nonwhite voters — who are growing in their share of the electorate — say they will vote Democratic over Trump 84-12 next year." The North Carolina poll found a similar antipathy towards Trump from nonwhite votes, while a majority of white voters in both states continue to support Trump.
It remains to be seen who the Democratic nominee will be, and 20 candidates face off in a second debate on July 30 and 31. Whoever emerges as the nominee will likely focus their efforts on the aforementioned Midwest states.
"As all our recent Southern polls show, there's a pretty plausible path back to power through that region as well," PPP pollsters said.
Published with permission of The American Independent.
IMAGE: Donald Trump addresses a Trump for President campaign rally in Macon, Georgia November 30, 2015. REUTERS/Christopher Aluka Berry