Trump Confronts The Enemy Within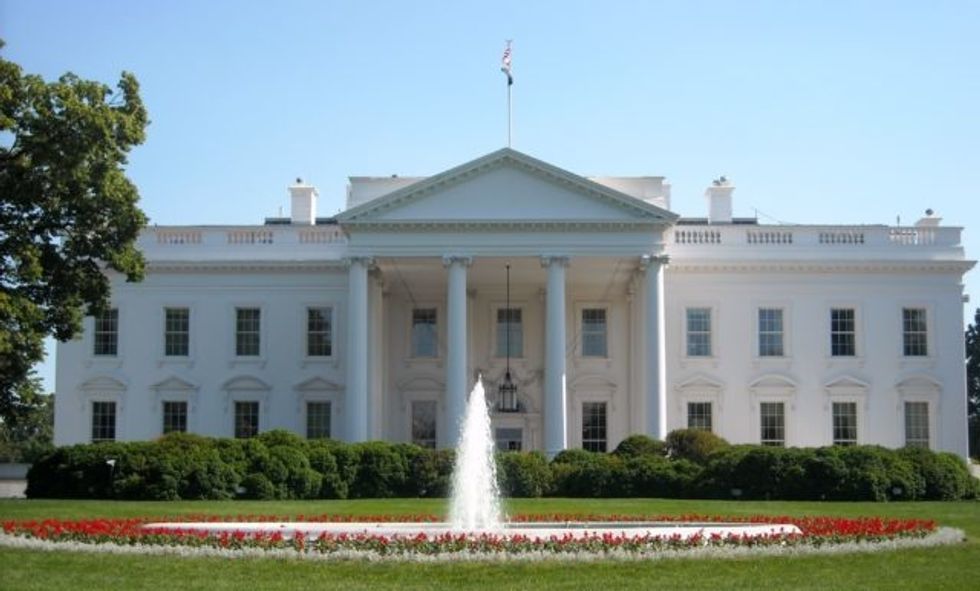 Reprinted with permission from Creators.
Deep in the White House, someone is acting to subvert Donald Trump's policies, thwart his desires and generally sabotage his presidency. No, not the anonymous "senior official" who wrote an op-ed for The New York Times. The name of the person making a relentless effort to keep the president from achieving his goals is well-known: Donald Trump.
Other presidents have occasionally shot themselves in the foot. Trump's lower limbs are riddled with new bullet holes every day. He campaigned as though he didn't want to win, and he governs — "governs," rather — as though he doesn't want a second term, or maybe even a full first term.
It would be only a mild surprise to learn that he has been a Democratic mole, scheming incessantly to covertly discredit the Republican Party by making it complicit in his ineptitude and sleaze.
For Trump to be a successful president would not be hard at all. He inherited a growing economy that has kept steaming along since he took office. He has thrilled the GOP rank-and-file with Supreme Court nominees Neil Gorsuch and Brett Kavanaugh.
He has been able to roll back a host of federal regulations, to the delight of many business people. He has gotten a big package of tax cuts. He has avoided entanglement in a major new war.
Running a normal White House, after his volatile campaign, would have been enough to allay many voters' anxieties. Instead, Trump has made it his daily mission to generate strife and chaos. Bob Woodward's latest book, Fear, amply confirms what was already known. Revelations that would be shocking in any other administration are tediously predictable in this one.
Woodward is a formidable reporter with a matchless talent for getting insiders to talk. No one can seriously doubt his account of what White House chief of staff John Kelly said of Trump: "He's an idiot. It's pointless to try to convince him of anything. He's gone off the rails. We're in crazytown." Or Defense Secretary James Mattis' comparison of Trump to "a fifth- or sixth-grader." Or Trump's lawyer John Dowd's calling him a "liar."
Try to imagine senior members of the Obama White House talking about their boss this way. Or aides to George W. Bush. Or Bill Clinton. Every administration has malcontents, backstabbers and foot-draggers, but not on this scale.
The Times op-ed, by a "senior official in the Trump administration," was additional proof of the unprecedented dysfunction he has created. Trump's "leadership style," the author reported with dismay, "is impetuous, adversarial, petty and ineffective." And: "The root of the problem is the president's amorality."
Such scathing assessments might be expected from the opposition party. But these come from people who work for Trump — former Secretary of State Rex Tillerson refused to deny calling him a moron — as well as from members of his party in Congress.
Sen. Ben Sasse, R-Neb. — whose voting record is more conservative than that of Ted Cruz — said the information in the Times op-ed "is what you hear from two-thirds of the senior people there." Sen. Bob Corker, R-Tenn., agreed: "I am not a fan of anonymous op-eds, but I don't think those of us who have worked closely with people in the White House are surprised by the content."
They can only dream of how much Trump could achieve if he weren't always getting in his own way. Most of what is known about the president's malignant motives and brainless blundering comes not from anonymous sources but from Trump's public behavior and pronouncements. He's a self-sacking quarterback.
A conventionally corrupt president might privately criticize his attorney general because the indictment of two House Republican members means "two easy wins" are "now in doubt." To do it publicly, as Trump did, betrays not just sinister motives but monumental stupidity. To do it while under criminal investigation for possible obstruction of justice, though, is symptomatic of an irrepressible political and legal death wish.
Trump has created a host of enemies, outside and inside his administration. But his worst one is the man he sees in the mirror.
Steve Chapman blogs at http://www.chicagotribune.com/news/opinion/chapman. Follow him on Twitter @SteveChapman13 or at https://www.facebook.com/stevechapman13. To find out more about Steve Chapman and read features by other Creators Syndicate writers and cartoonists, visit the Creators Syndicate website at www.creators.com.