Trump Contradicts Himself On Gun Control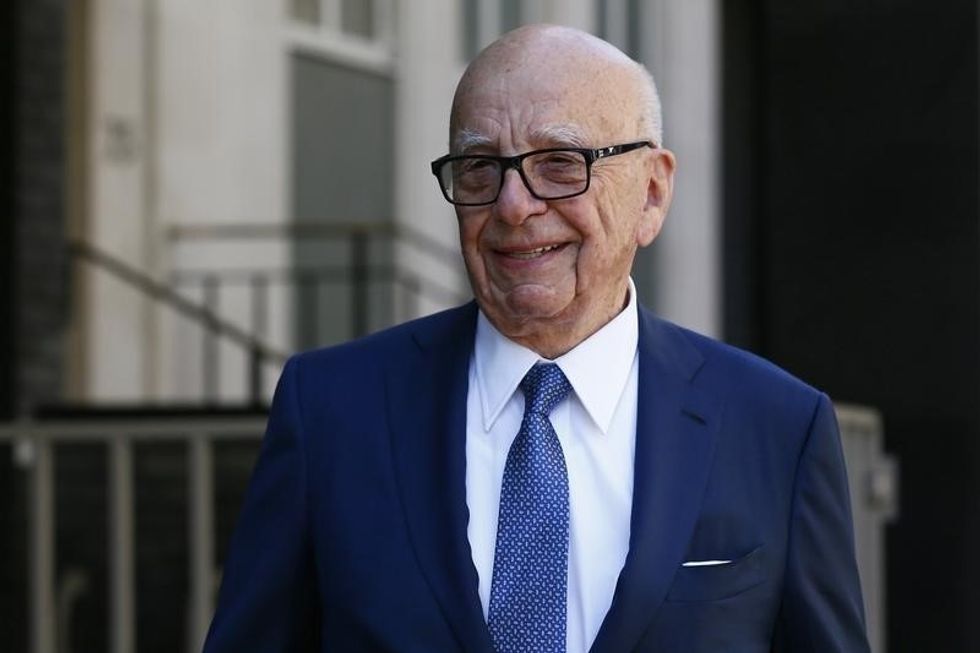 In the wake of the shooting at Orlando's Pulse gay nightclub, Donald Trump ignored the gun debate, then caved to the Democratic effort to widen regulations on purchasing guns.
After calling for a complete ban on immigration from "areas of the world where there is a proven history of terrorism against the United States, Europe or our allies," Trump tweeted that he would be meeting with the National Rifle Association "about not allowing people on the terrorist watch list, or the no fly list, to buy guns."
The NRA, seemingly a bit surprised, tweeted back that they were looking forward to Trump's surprise lecture, though they've never endorsed such a reform in the past, including notably when such a proposal was put forward after the San Bernardino shootings last year.
This is the same National Rifle Association whose members were appropriately skeptical of Trump's promises to them when he promised just weeks ago that "We're going to nourish [the Second Amendment], we're going to take care of it."
In 2000, Trump wrote that "The Republicans walk the NRA line and refuse even limited restrictions."
Not his campaign! The reality TV star claims to be a billionaire, and though his claims of self-funding his campaign were untrue, it seems the donors who have managed to keep his limp campaign alive are similarly split on guns.
Multimillionaire mutual fund investor Foster Friess, one of several wealthy GOP fundraisers enlisted to fundraise for the Trump campaign, contains content on his website strongly opposing any affront to the Second Amendment.
Friess' website, which includes policy viewpoints on "key issues" such as "enduring values" and "helping peaceful Muslims," also includes blog posts about "standing up to gun control demagoguery in the wake of the 2012 Sandy Hook shooting.
"Those who don't put much stock in the Second Amendment have been working to use that heinouos [sic] event to strip law abiding citizens of some of their gun rights," the post says.
Friess also stood with Trump on his racist comments regarding federal judge Gonzalo Curiel, adding that it would be "difficult" for a Muslim to assume the same post.
But another wealthy Trump backer — one of the few to make his views known — is more critical regarding the U.S.'s lack of gun control.
Conservative media mogul Rupert Murdoch, who is also reportedly backing Trump, expressed his support for gun control legislation on Twitter following the 2012 Sandy Hook shooting.
Nice words from POTUS on shooting tragedy, but how about some bold leadership action?

— Rupert Murdoch (@rupertmurdoch) December 16, 2012
It's worth noting that Murdoch's own Fox News has been criticized for failing to report accurately or fairly on issues of gun control following mass shootings like the one in Orlando.
Like most other Trump donors, oil tycoon Harold Hamm has rarely spoken out on guns, but New York Times coverage of his high-profile divorce reveals that — if nothing else — Hamm is a gun owner: He made a last-minute request to the judge presiding over his case for some guns and shotguns left in a house his ex-wife had won in the divorce.
Photo: Media mogul Rupert Murdoch leaves his home in London, Britain March 4, 2016. REUTERS/Stefan Wermuth