Trump: Debate System Is 'Rigged' So There Should Be No Moderator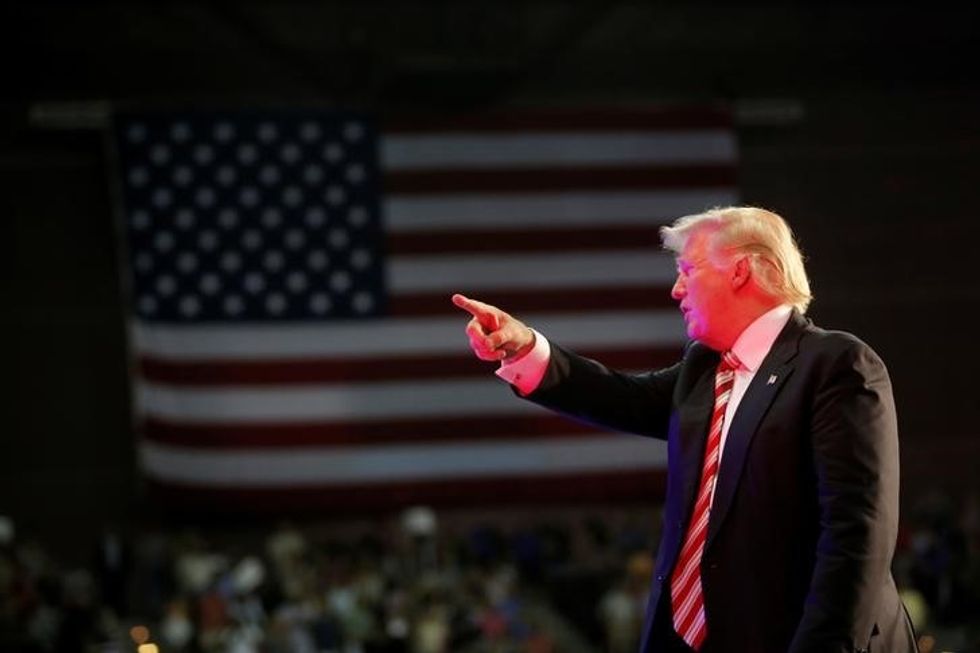 According to GOP nominee Donald Trump, the debate system is "being rigged," and therefore, Trump and presidential rival Hillary Clinton should have no moderator for their four scheduled debates.
"The fact is," Trump said, "that they're gaming the system, and I think, maybe, we should have no moderator. Let Hillary and I sit there and just debate because I think the system is being rigged so it's gonna be a very unfair debate, and I can see it happening right now because everyone's saying that he was soft on Trump. Well now the new person's gonna try to be really hard on Trump just to show, you know, the establishment what he can do. So I think it's very unfair what they're doing. So I think we should have a debate with no moderators — just Hillary and I sitting there talking."
The "he" Trump was referring to was NBCs Matt Lauer. Trump's comments come after last week's Commander-in-Chief forum on the network, after which many criticized Lauer for going soft on the Republican candidate for, among other things, lying about his support of the invasion of Iraq, while aggressively pursuing Clinton for her use of a private email server.
According to Trump, however, Lauer wasn't soft on him at all.
In a phone interview on CNBC, Trump said, "[T]hey all said I won and that Matt Lauer was easy on me. Well he wasn't. He was — I thought he was very professional, I have to be honest. I think he's been treated very unfairly, but they all said that I won, and what they're doing is they're gaming the system so that when I go into the debate, I'm gonna get — be treated very, very unfairly by the moderators."
According to Trump, he simply answered questions "better" than Clinton did.
The moderators for the presidential debates have already been announced, and they span across multiple networks: NBC's Lester Holt, ABC's Martha Raddatz, CNN's Anderson Cooper and Fox News' Chris Wallace.
Photo: Republican presidential nominee Donald Trump is illuminated by a spotlight as he points to supporters in the crowd after speaking at a campaign rally in Pensacola, Florida, U.S., September 9, 2016.  REUTERS/Mike Segar