Trump Escalates Struggle With Congress, Inviting Impeachment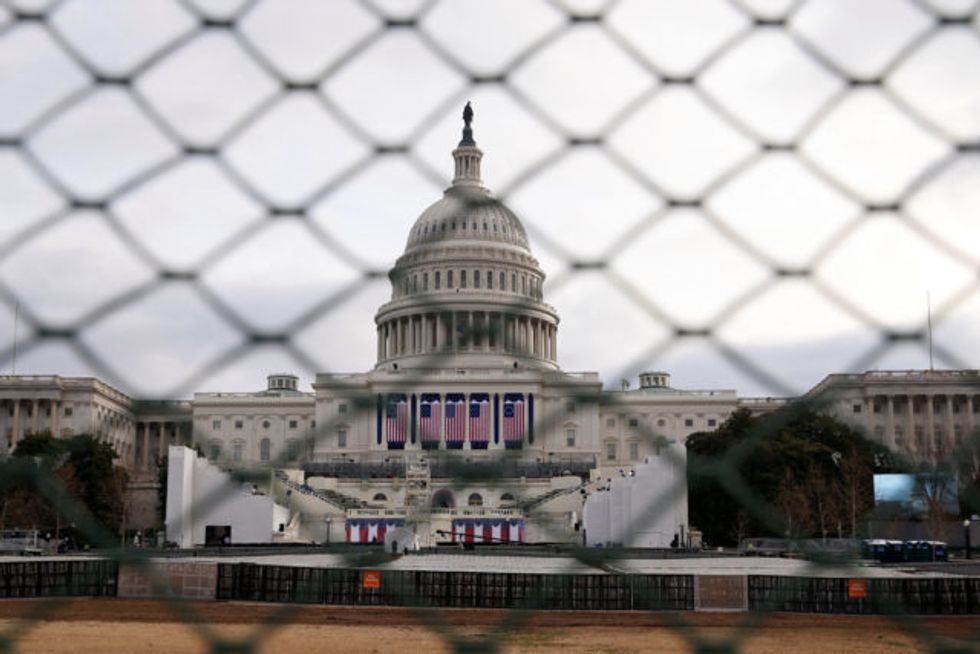 Reprinted with permission from Alternet.
Many Democrats, including House Speaker Nancy Pelosi, appear hesitant to impeach President Donald Trump. But he may force them to do so.
That's becoming clearer as the Washington Post reported Tuesday night that Trump said in an interview that he will refuse to cooperate with the House's investigative efforts.
"There is no reason to go any further, and especially in Congress where it's very partisan — obviously very partisan," Trump told the Post.
It's not clear if he'll formally invoke executive privilege, but even if he does, these claims will likely be weak in many instances. But his decision to dig in his heels shows he gearing up for a massive fight with a co-equal branch of government.
There have long been signs we were getting to this point. The administration is fighting nearly every request for documents sent by Congress at this point. The Post has reported that the White House is trying to stop Don McGahn, a key witness in Special Counsel Robert Mueller's investigation, from testifying before Congress after the Judiciary Committee sent him a subpoena. The White House has similarly told Carl Kline, who is implicated in the scandal around security clearances of Trump's family members, not to comply with a House subpoena. House Oversight Chair Elijah Cummings is planning on holding a vote on whether to hold Kline in contempt for refusing to testify.
Meanwhile, Treasury Secretary Steve Mnuchin is refusing to hand over Trump's tax returns after a request from the House Ways and Means Committee, despite a law clearly saying that the department is obligated to comply with the request. And Trump has sued Cummings for sending a subpoena to obtain the president's financial records from an accounting firm.
Trump may think all of this is just "partisanship," but the House is controlled by either one of two parties — so this complaint is trivial and meaningless. The Congress is in the Democrats' control because the voters decided to elect more Democrats in 2018, and the House has the constitutional duty to conduct oversight of the president and the executive branch.
And while Trump may think the investigations are too far-reaching, that's not his call to make. The Constitution grants Congress the responsibility for overseeing the president, and he doesn't get to say how that's done. Trump has only brought these investigations on himself, by interfering in the Mueller probe, by concealing his taxes while running for president, by continuing to have control over his businesses while in office, and through his wild abuses of power. He's forced the Democrats into the position of needing to conduct extensive investigations, whether they want to or not.
With Mueller's report showing the extensive evidence that Trump obstructed justice, the intensity and stakes of these investigations have only gotten higher. Impeachment, which once seemed like a Democratic fantasy, now seems like a real possibility. And that's likely why the White House has decided to fight tooth and nail over everything investigative step, to bog the House down in the minutiae and to drag the process out as much as possible.
But by playing hardball, Trump will only force Democrats to escalate further. The House will have a stronger hand to play in court if it makes clear that the documents and witnesses subpoenaed are part of an impeachment probe. Even if Democrats aren't thrilled with the idea, they may realize that forcing formal impeachment proceedings is the only option they have left in the tit-for-tat with the White House.
IMAGE: The U.S. Capitol building is seen behind a security fence in Washington, U.S., January 19, 2017. REUTERS/Shannon Stapleton