Trump Finally Caves On Census Citizenship Question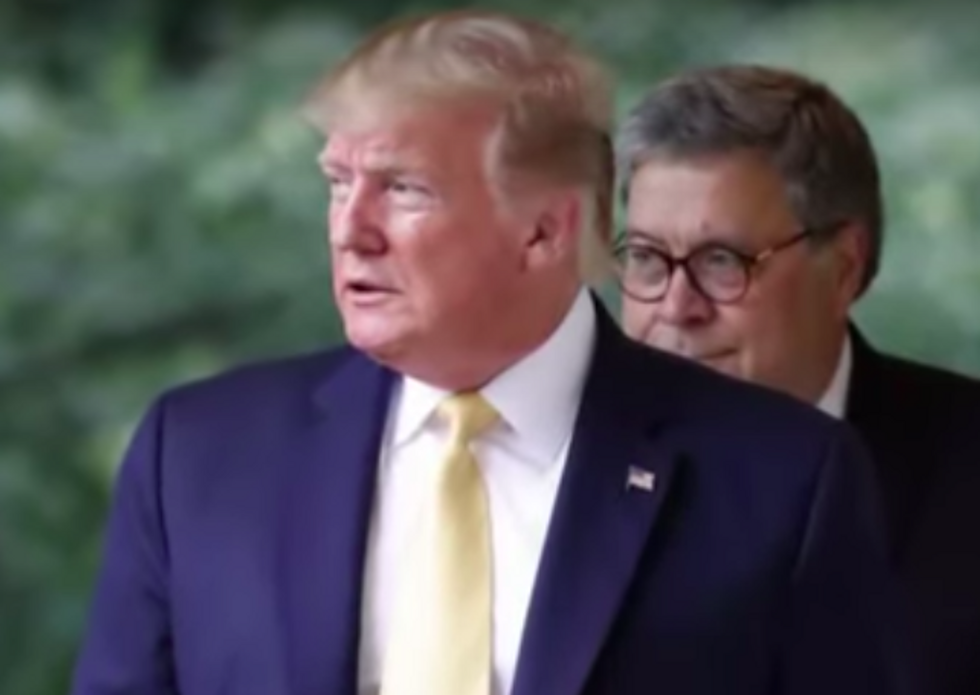 Trump finally admitted defeat and said he will no longer pursue efforts to add a racist citizenship question to the 2020 census. Trump made the announcement Thursday during a press event in the Rose Garden.
Instead, Trump said, he will sign an executive order that he says will make it easier for government agencies to share information about citizenship.
"It's a full cave," Josh Gerstein of Politico tweeted in response to Trump's remarks. "This is almost exactly what Census Bureau officials proposed as an alternative to what Trump officials wanted to do. And they said, just as Trump did today, that it would be MORE accurate than asking the question directly."
Trump's humiliating cave on this issue ends a long saga of Trump administration officials lying to Congress and the courts about their true reason for wanting to add a citizenship question.
The Trump administration's goal was to rig the 2020 census in a way that "would clearly be a disadvantage to the Democrats" and is "advantageous to Republicans and Non-Hispanic Whites," according to a Republican consultant who worked on the issue.
Experts agree that adding a questions about citizenship to the census would lead to a massive undercount of millions of residents, primarily Hispanic and black residents.
The Trump administration claimed its reason for adding the question was related to the Voting Rights Act, but even the conservative-dominated Supreme Court rejected that excuse as a lie.
Trump, however, was so determined to inject racism into the census process that he tried to defy the Supreme Court's ruling. Trump pressured lawyers in his own Department of Justice to ignore the law and figure out a way to move forward with the question.
When DOJ lawyers failed to do what Trump wanted, the department tried to replace the entire legal team working on the case — an attempt that Judge Jesse Furman rejected.
After weeks of pompous bluster, Trump finally admitted defeat.
Published with permission of The American Independent.