Trump Golf Course A Huge Failure As Business Drops 500 Percent Below National Average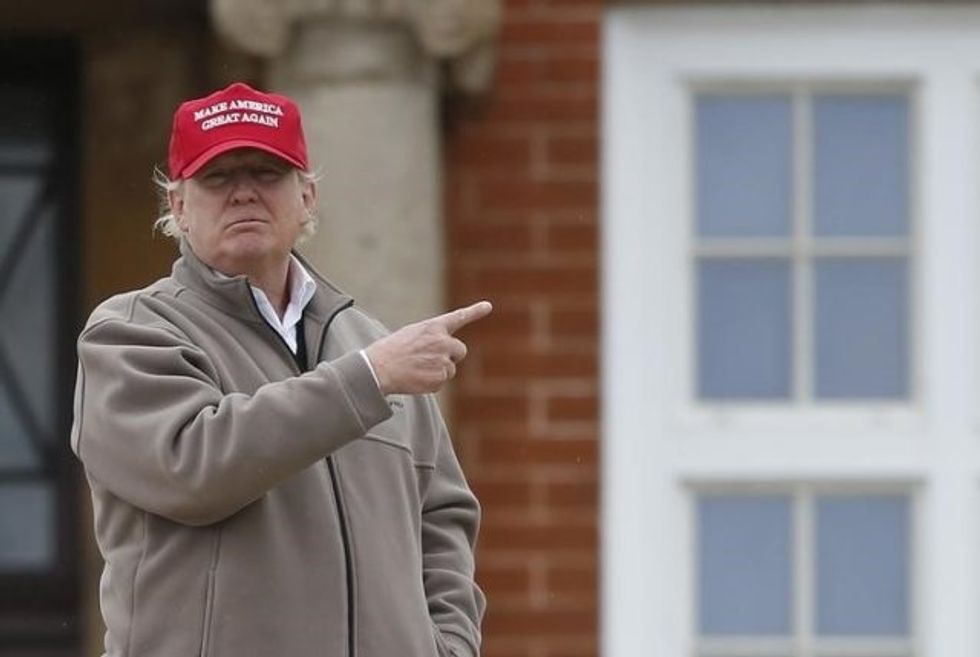 Reprinted with permission from Shareblue.com
Donald Trump put a golf course in the heart of New York City, slapped his name on it, and thought it would be a guaranteed money maker.
Instead, just two years after the opening of Trump Golf Links at Ferry Point in the Bronx, people are staying away in droves.
Through mid-September, the number of rounds of golf played at the course is down 11 percent. That is 500 percent worse than the national decline at golf courses across the country. In New York City itself, golf rounds are down 3.5 percent — so Trump is doing worse than courses in the same city.
The reason the golf course is doing so poorly may be the same reason Trump is disliked by so many Americans: bigotry.
Abraham Hernandez, a Bronx resident, told the New York Times, "So much of what this community in the Bronx represents is the complete opposite of what his name represents. We are a community of immigrants with a majority of African-Americans and Latino-Americans. Trump has done nothing for us, and he diminishes us as well. The name on that golf course is really an attack on the neighborhood."
Few New Yorkers want to play golf at a course named after a man who hailed Nazis as "very fine people" and rhapsodized over the men who fought to preserve slavery during the Civil War.
The golf course follows in the footsteps of other failing Trump venues like Trump Soho, which has been forced to remove his name as business dries up during his unpopular presidency.
Trump delusionally believed that people in the area would pay a premium to golf at his course. He charges residents $175 to play 18 holes there on weekends, while a city-owned golf course charges $51. And they don't have to enrich a racist.
The numbers don't lie about the choices that are being made. While Trump attendance slumps, attendance at the city-owned course is on pace for a 12 percent increase.
Like the rest of America, New Yorkers are rebuking Trump's bigotry and refusing to help him profit from the presidency.