Trump Goons 'Raided' Doctor's Office After He Mentioned Use Of Hair Drug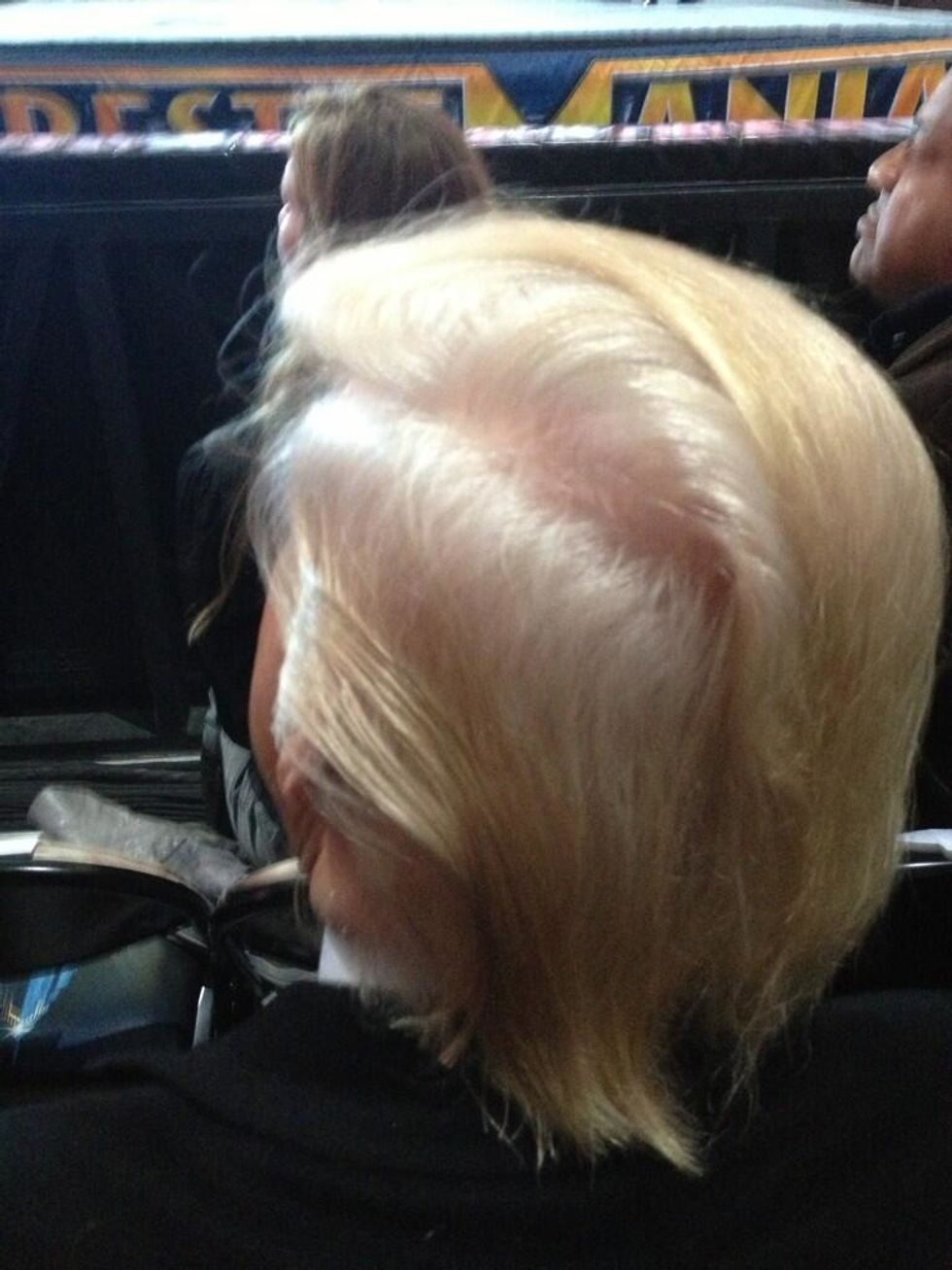 Reprinted with permission from Shareblue.com
Trump's personal physician Dr. Harold Bornstein told NBC News that Trump's goon squad, while on the U.S. government payroll, raided his offices after he revealed embarrassing information about Trump and his hair.
The bizarre episode increases the similarities between Trump and the failed presidency of Richard Nixon, who employed his own team of goons to break into offices to seize documents.
Bornstein said the "raid" occurred in February 2017. White House aide Keith Schiller, along with a Trump Organization lawyer and a third "large man," came to his offices.
"It created a lot of chaos," Bornstein said.
He said the men took Trump's charts from his offices, along with lab reports with information on his health. They also told the doctor to take down a photo of him and Trump that hung on his wall.
The incursion happened just after a New York Times report revealed that Trump takes "a prostate-related drug to maintain growth of his scalp hair." The paper indicated, based on interviews with Bornstein, that Trump takes finasteride, marketed under the well-known brand name Propecia.
Notably, at the time of the raid, Schiller was a federal employee. His official title was "Deputy Assistant to the President and Director of Oval Office Operations." He earned an annual salary of $165,000 paid for by American taxpayers while he was engaged in this bizarre activity.
Before that, he was Trump's personal bodyguard during his years on "The Apprentice." And on the campaign trail, he worked as Trump's "body man," manhandling protesters who interrupted Trump's racist tirades at rallies.
CNN reported that Schiller was one of Trump's "most loyal and trusted aides." Thus it seems unlikely that he mounted the bizarre operation at the offices of Trump's doctor of his own volition.
In fact, Schiller also accompanied Trump on a 2013 visit to Moscow, and testified that a Russian offered to "send five women" to Trump's hotel room. Schiller claimed that he turned the offer down on Trump's behalf.
Schiller has testified to the House Intelligence Committee about the Trump campaign's interactions with Russian operatives. He is also believed to have spoken about the topic with special counsel Robert Mueller. Trump used campaign funds to pay $66,000 to the law firm that represents his loyal aide.
The use of close aides to engage in this type of skulduggery eerily echoes Richard Nixon's use of the so-called "plumbers." In one instance, the team broke into the offices of whistleblower Daniel Ellsberg to dig up dirt on his mental state. One of the men, E. Howard Hunt, called it a "covert operation."
That same team was behind the infamous break-in at Democratic Party headquarters at the Watergate Hotel. The actions of Nixon's "plumbers," along with the subsequent cover-up, led to his resignation in shame from the presidency.
Bornstein himself endorsed the comparison. When a CBS News host contacted him, he refused an interview but signed off saying, "Sweetheart, this is Watergate, goodbye!"
Trump surrounds himself with goons and fixers, all working overtime to intimidate Trump critics, pay hush money to his reported mistresses like Stormy Daniels, and apparently to get revenge over blabbing about his hair loss pills.
His administration is emulating the worst of Richard Nixon in a futile attempt to spare Trump embarrassment for his many shortcomings.
Oliver Willis is a former research fellow at Media Matters for America who has been blogging about politics since 2001. Follow him on Twitter @owillis.