Trump: Government Will Stay Shut Until Congress Funds His Wall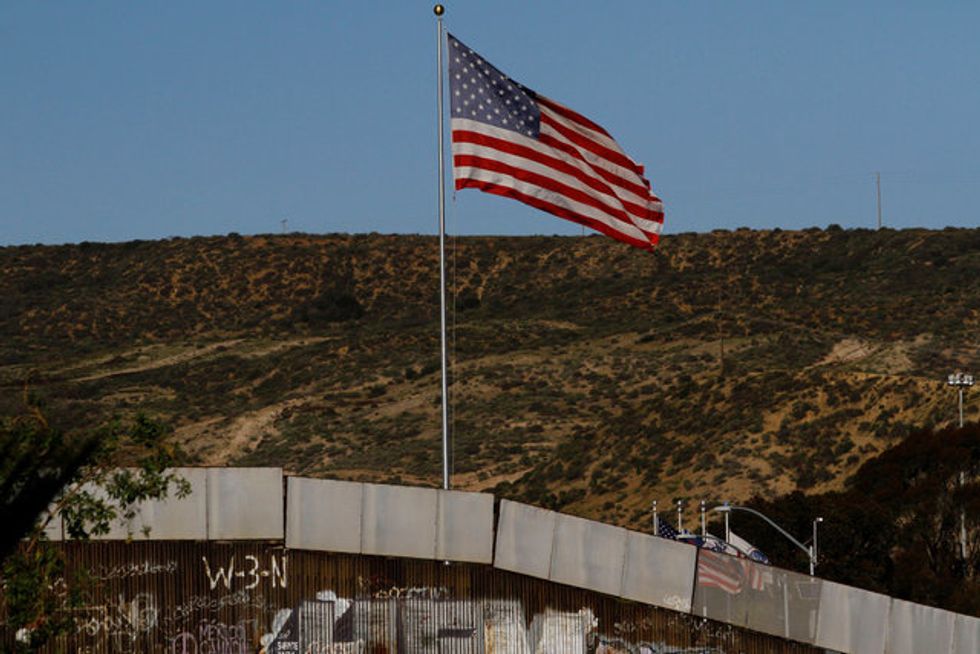 In a brief Christmas Day session with reporters in the Oval Office, President Trump said the federal government will remain shut until Congress agrees to fund his proposed border wall.
"I can't tell you when the government is going to reopen," he said during a photo op of his holiday video calls with soldiers serving abroad. "I can tell you it's not going to be open until we have a wall, a fence, whatever they'd like to call it. I'll call it whatever they want. But it's all the same thing. It's a barrier from people pouring into our country."
Asked whether he retains confidence in Federal Reserve chair Jerome Powell following December's historic stock selloff and market decline, Trump said, "Well, we'll see. They're raising interest rates too fast, that's my opinion. But I certainly have confidence. But I think it'll straighten. They're raising interest rates too fast because they think the economy is so good. But I think that they will get it pretty soon, I really do."
Reporters also inquired whether he has confidence in Treasury Secretary Steve Mnuchin, who urged Trump to appoint Powell — and whose calls last Sunday to major bank executives, intended to reassure them, were blamed for the market plunge on Monday.
"Yes I do," replied Trump. "Very talented guy, very smart person."
He also insisted that federal employees furloughed without pay — many of them facing economic hardship — actually support his insistence that Congress appropriate $5 billion for the border wall. "Many of those workers have said to me, communicated — stay out until you get the funding for the wall," Trump said. "These federal workers want the wall."
But federal union leaders ridiculed that claim. "Federal employees should not have to pay the personal price for all of this dysfunction," Tony Reardon, president of the National Treasury Employees Union, told the Washington Post. "This shutdown is a travesty. Congress and the White House have not done their fundamental jobs of keeping the government open."