Trump Has Lowest Presidential Approval Average Since 1945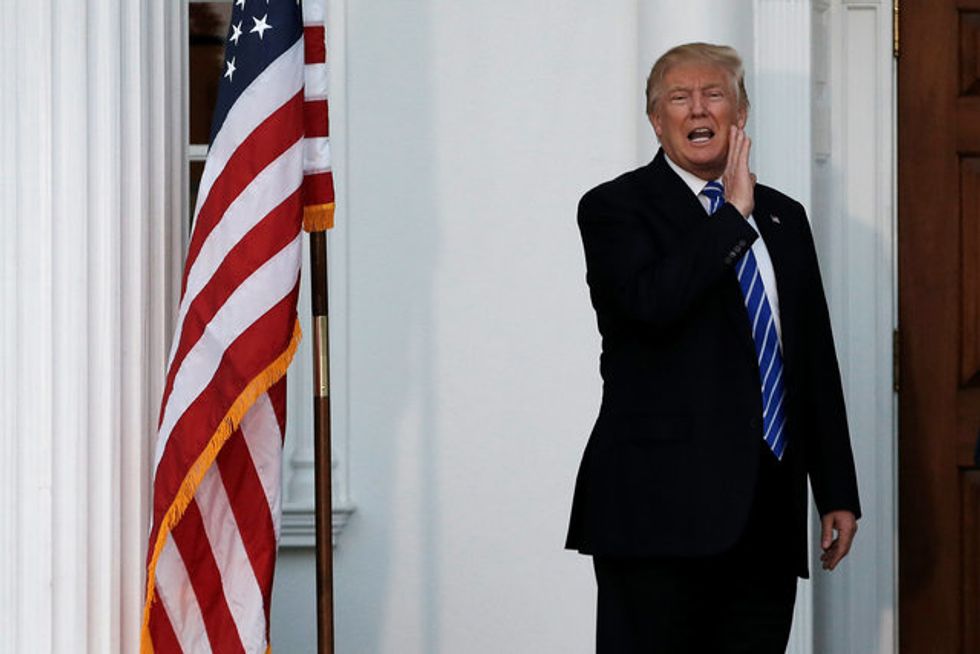 Reprinted with permission from Shareblue.
Trump now has the lowest two-year average approval rating of any president in over seven decades.
A new poll from ABC News/Washington Post shows Trump with an average approval rating of 38 percent during his first two years in office. That is 23 points lower than the average approval for the 12 presidents before him, 61 percent, going back to 1945 — when the first approval polls for U.S. presidents were conducted.
Trump's immediate predecessor, President Barack Obama, averaged a 55 percent approval rating in the same two-year time period, and President Bill Clinton had 51 percent. President John F. Kennedy had the highest marks, averaging 74 percent support over his first two years in office.
The latest poll also marks a record low for Trump himself, not just all U.S. presidents in the history of polling. His January approval rating was 37 percent, down 4 points from October and down one point from his previous low in December.
A large majority of Americans, 58 percent, disapprove of Trump's job performance.
Trump's disastrous decision to shut down the federal government took a serious toll on his popularity. Trump finally had to withdraw his demand for a racist and unnecessary border wall on Friday after Democrats, led by Speaker Nancy Pelosi, held firm and refused to give in for weeks.
Trump has never had the support of a majority or even a plurality of voters.
His approval has never risen above 50 percent, while his disapproval has remained at 50 percent or higher for the bulk of his presidency.
Trump did not have majority support from Americans even at his biggest moment of political victory, his election in 2016. He lost the popular vote to Hillary Clinton by nearly 3 million votes.
Trump is widely disliked, and his policies are unpopular. The Republican officials who continue to back him are ensuring that they stay on the losing side of the ledger.
Published with permission of The American Independent.