Trump Hired A Dozen Media Personalities — And They All Failed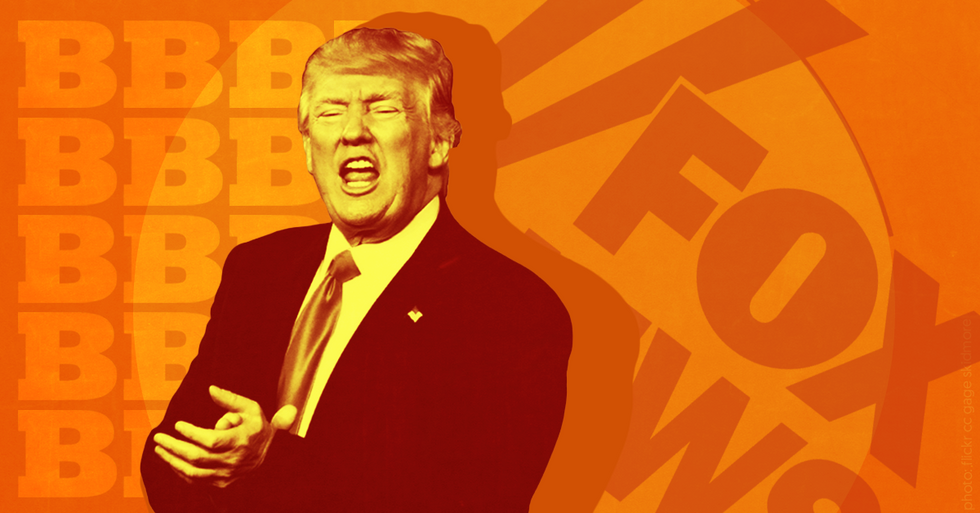 Reprinted with permission from MediaMatters.
President Donald Trump's reliance on hiring media personalities for roles in his administration has repeatedly backfired, yet he continues to fill important positions with talking heads.
The Associated Press recently noted that "Trump's new national security adviser, John Bolton, is a former U.N. ambassador, a White House veteran — and perhaps most importantly a Fox News channel talking head. … Another recent TV-land addition to the Trump White House is veteran CNBC contributor Larry Kudlow as top economic adviser. Other Fox faces on Trump's team: rising State Department star Heather Nauert, a former Fox News anchor; communications adviser Mercedes Schlapp and Treasury Department spokesman Tony Sayegh. The latter two are both former Fox commentators."
Trump's reliance on media personalities certainly isn't surprising: The president worked as a television reality star and he's glued to Fox News, which he uses as a source of intel. Vice President Mike Pence also workedas a conservative commentator before entering political office.
But Trump's use of right-wing commentators has helped contribute to chaos within his administration, as evidenced by seemingly never-ending departures and scandals.
The following are individuals who worked as media commentators before getting involved with the Trump administration and then leaving or withdrawing from consideration under poor circumstances.
Michael Flynn: After leaving the military, the retired lieutenant general regularly appeared in the media as a military analyst, including on the Russian government-owned RT (the network infamously paid Flynn for appearing at a dinner with Russian President Vladimir Putin). He became Trump's first national security adviser but resigned "over revelations about his potentially illegal contacts with the Russian ambassador to the United States, and his misleading statements about the matter to senior Trump administration officials," as The Washington Post wrote. He has since pleaded guilty to lying to the FBI.
Stephen Bannon: Bannon left Breitbart.com to join Trump's presidential campaign and then followed him to the White House as a senior adviser. He was a constant source of tension within the administration and a lightning rod for criticism. He left the White House in August 2017 and rejoined the right-wing site. When author Michael Wolff quoted him saying numerous unflattering things about Trump and his family in Fire and Fury, Bannon became persona non grata within the pro-Trump orbit. The Mercer family, which financially backs Breitbart.com, distanced itself from Bannon and he resigned from the site.
Sebastian Gorka: Gorka become a deputy assistant to the president after working for Breitbart.com and as a Fox News contributor. He reportedly did little of value in his position and left in August. Gorka has since returned to Fox News and joined the Canadian far-right media outlet Rebel media.
Anthony Scaramucci: Scaramucci was a frequent cable news guest who also hosted Wall Street Week on Fox Business. He later became White House communications director but infamously lasted only 10 turbulent and bizarre days.
K.T. McFarland: McFarland became the deputy national security adviser after working as a Fox News contributor. She only served in that position for a brief period of time and was subsequently nominated for an ambassadorship to Singapore. She withdrew her nomination in February; Politico wrote at the time: "Concern over McFarland related to the ongoing Russian investigations had stalled her Senate confirmation since last summer."
Monica Crowley: Crowley, a right-wing writer and frequent presence on Fox News, was set to join the National Security Council as the senior director of strategic communications but withdrew after CNN's KFile team and Politico found numerous instances of plagiarism in her work.
William Bradford: Bradford worked as a lawyer and commentator — and made numerous bigoted, conspiratorial, and violent remarks — before he became the director of the Department of Energy's Office of Indian Energy. Bradford resigned shortly after CNN's KFile documented "inflammatory comments through an account on the online commenting service Disqus."
Carl Higbie: Higbie, a former Navy SEAL, joined the Corporation for National and Community Service as its chief of external affairs. CNN's KFile later uncovered "racist, sexist, anti-Muslim and anti-LGBT comments he made" on his radio program and he resigned from his position. America First Policies, a leading pro-Trump organization, hired Higbie in March and has stuck by him after other toxic remarks resurfaced.
Rev. Jamie Johnson: Johnson joined the Department of Homeland Security after working as a radio host and political consultant. He resigned after CNN's KFile "revealed inflammatory past comments he made about the black community and Islam" while talking on the radio.
Joseph diGenova and Victoria Toensing. Both diGenova and Toensing, who are married, were set to join Trump's legal team but withdrew due to conflicts of interest related to current clients. The two are frequentguests on Fox News and other media outlets; The Washington Post reported that Trump enjoyed diGenova's "TV appearances and wanted diGenova on his team even though he did not know him, officials say." The Post added that their change of plans was "the latest sign of disarray for Trump's legal strategy."
Another conservative commentator-turned-official who has been a headache for the administration is Ben Carson. The surgeon-turned-Fox News contributor is now the secretary of the Department of Housing and Urban Development. His purchase of an expensive dining set potentially broke federal laws. And, as The Washington Post reported, he allowed "his son to help organize an agency 'listening tour' in Baltimore last summer despite warnings from department lawyers that doing so risked violating federal ethics rules."
Header image by Sarah Wasko / Media Matters