Trump Hires Citizens United Head As Deputy Campaign Manager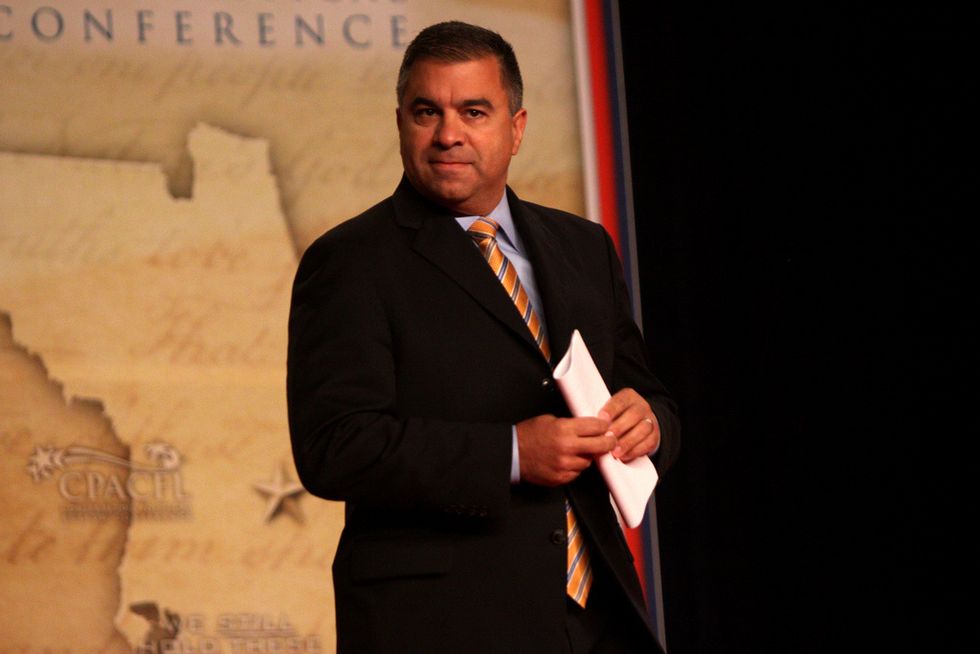 Donald Trump's latest campaign hire is David Bossie, the longtime president of Citizens United, the infamous conservative organization named in the 2010 Supreme Court ruling scaling back regulations on corporate financing of political messaging.
Trump called Bossie "a friend of mine for many years," according to the Washington Post. "Solid. Smart. Loves politics, knows how to win."
The addition of Bossie comes after Trump's latest round of hires saw the appointment of Kellyanne Conway as campaign manager and Breitbart News head Steve Bannon as the campaign's CEO.
Bossie plans to take a leave of absence from Citizens United. He is also a member of an independent anti-Clinton group and will leave that post for Trump's campaign as well.
According to CBS News, Trump personally requested Bossie join his team. Bossie's will be tasked with running the field operations of the Trump team — a remarkably sparse group of offices nationwide — as well as helping the GOP nominee with debate preparation — though Trump is said not to enjoy preparation much.
Bossie has ties with Trump's current and former staffers, including former campaign manager Corey Lewandowski, and has apparently been informally advising Trump for some time. Hopefully he gets paid.
Photo via Flickr/Gage Skidmore