Trump Hotel Parody Website Features Caged Children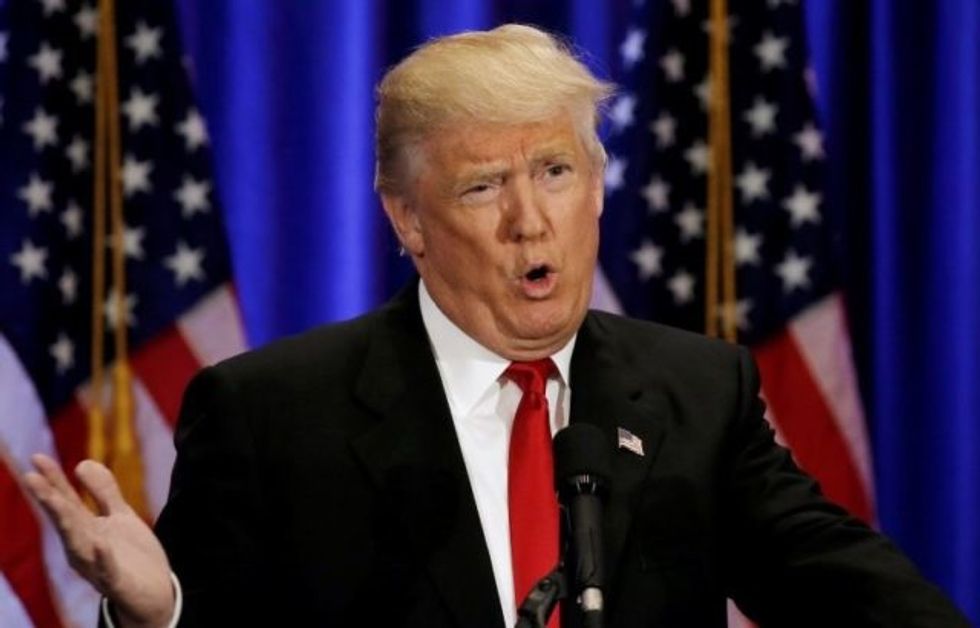 Reprinted with permission from Shareblue.
Trump's namesake company owns more than 3,600 domain names, some of which were purchased with the intent to use them, while others — like TrumpScam.com, TrumpFraud.com, and TrumpNetworkFraud.com — were scooped up to prevent someone else from using them against him.
But he forgot one.
On June 20, Atlanta attorney Loren Collins registered the domain name TrumpHotels.org — and now, he's using it to make sure Trump can never escape his own toxic brand.
"[N]either our self-described 'very stable genius' billionaire president nor anyone at the Trump Organization ever thought to spend $8 to buy www.TrumpHotels.org. So I did," Collins wrote on his Facebook page.
"During the Great Depression, shantytowns were nicknamed 'Hoovervilles. The term is now an indelible part of American history," he wrote. "To ensure this President's legacy, it's obvious what we should call child detention centers built into abandoned Wal-Marts: Trump Hotels."
While visitors to TrumpHotels.com can view and book luxury hotel rooms at Trump properties around the globe, visitors to TrumpHotels.org get a view of something quite different. Instead of opulent accommodations, the website displays stark photos of detainment centers and immigrant children in cages.
Collins did a masterful job of using the website to rip Trump for his inhumane treatment of immigrant children, as well as his disdain for things like democracy and human rights.
One section, called "Thoughts From Our Manager," features an assortment of Trump's deranged quotes — like the time he called Mexican immigrants "rapists" who bring in drugs, and the comments he made expressing admiration for China's use of violence to shut down peaceful protests.
The "Features And Services" section gives a preview of what to expect at a #TrumpHotel — including "handicap accessibility," "child accommodations," and Spanish-speaking employees.
But when you click on the links for more information, the site directs the reader to a series of carefully selected articles showcasing Trump's unique brand of bigotry and hate.
For example, the link below handicap accessibility feature redirects to a YouTube video showing Trump mocking a reporter with a disability. The link for the Spanish language option pulls up a TIME magazine article titled, "Here Are All The Times Donald Trump Insulted Mexico."
The site debuted amid a surge of public outcry over Trump's decision to tear children away from their parents as part of his "zero-tolerance" approach to unauthorized border crossings.
The cruel policy, which has resulted in thousands of families being forcibly separated, drew swift and strong condemnation from human rights groups, international allies, and religious leaders, as well as everyday citizens like Collins.
Since Trump has refused to divest from his company, it's only fair that his horrendous decisions as president should become part of his brand — and Collins isn't the only one working to make that happen.
Last week, Sen. Tim Kaine (D-VA) tweeted out a series of photos of children in cages, with the caption, "The real Trump Hotel."
Even before he created the current family separation crisis, Trump's failing presidency had already taken such a toll on his brand that Trump-owned properties were scrambling to remove his name from buildings out of sheer embarrassment.
But unfortunately for Trump, he can't disassociate himself from the company that bears his own name. And now, Collins has preserved Trump's disgraceful legacy in the one place it can't be erased.
A bad news cycle doesn't last forever, but the Internet never forgets.
Published with permission of The American Independent.