'Trump Is Nixon' Sign Greets Ivanka In California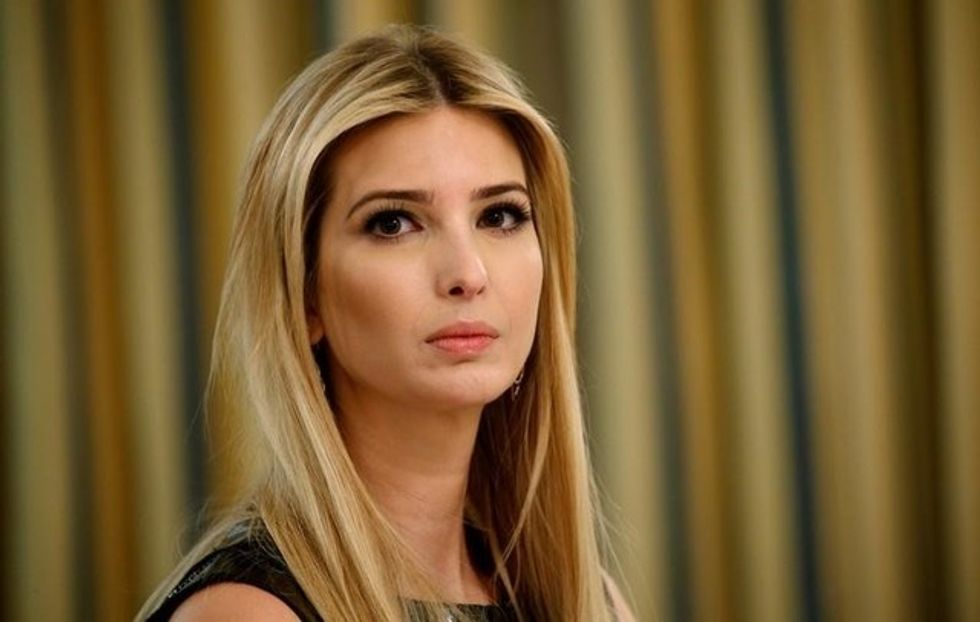 Reprinted with permission from AlterNet.
President Donald Trump's daughter and senior adviser Ivanka Trump was greeted by protesters in Fresno, California, on Monday as she arrived for a Republican fundraising event.
The Fresno Bee reported that one protester held two signs: One said 'Trump is Nixon," the other said "Trump-Nunes: It's Mueller Time."
The second sign refers to Rep. Devin Nunes (R-CA), a Fresno-area lawmaker who is reportedly one of the reasons the first daughter has chosen to make the trip for the fundraiser.
"I don't think it's really a surprise, particularly for Nunes, given that he's been so loyal to the president," Michael Evans, chairman of the Fresno County Democratic Party, told The Hill of her visit. "I think they would be viewing this as some sort of payback, but it does raise the question are they concerned about Devin Nunes election prospects this year."
She will be appearing alongside House Majority Leader Kevin McCarthy (R-CA) at Harris Construction for the fundraiser.
Cody Fenwick is a reporter and editor. Follow him on Twitter @codytfenwick.