Trump Is Still 'Too Busy' To Visit Combat Troops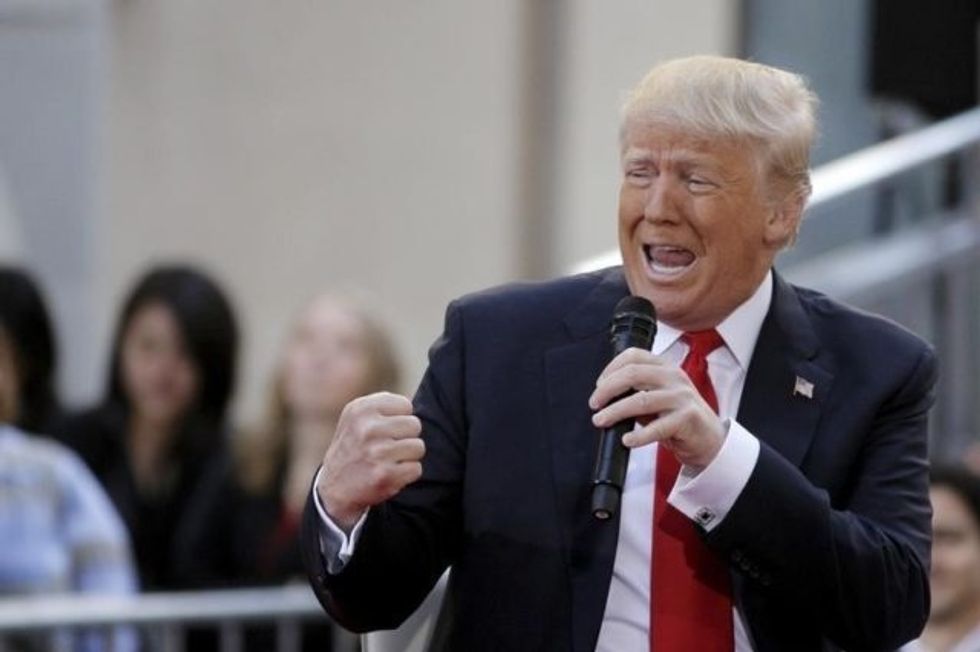 Reprinted with permission from Shareblue.
Over a month ago, Trump promised he would make his first visit to American military troops serving in a war zone. He still hasn't done it — and he still claims he is too "busy" to do so.
There are an estimated 20,000 active duty troops stationed in Iraq and Afghanistan. American presidents from both parties have visited troops in combat zones, including Trump's two immediate predecessors, Presidents Barack Obama and George W. Bush.
In early October, Trump was asked about shirking his duty as commander-in-chief by declining to make these visits. He replied, "I will do that at some point, but I don't think it's overly necessary."
He added, "I've been very busy with everything that's taking place here."
Asked on Fox News Sunday this week about this failure, Trump once again made a weak excuse: "I've had an unbelievable busy schedule and I will be doing it."
In reality, Trump has been "busy" tweeting insults to Democrats, praising Republicans, whining about the media, and watching Fox News on his DVR and responding to it online. He's golfed, sulked around the White House, and led dozens of political rallies.
Another part of Trump's "busy schedule" includes planning for not one, but two rallies in support of Sen. Cindy Hyde-Smith, who infamously "joked" about lynching in Mississippi.
In short, Trump hasn't been doing much of value — but he's done all he can to avoid visiting the troops.
Polling seems to show that our military service members are aware of Trump's misplaced priorities, and they don't like what they see.
Trump's approval rating among active duty service members is 43.8 percent, while his disapproval has increased over the last year to 43.1 percent. These low numbers are especially noteworthy given the typically rightward tilt of the armed services.
Trump has repeatedly attacked military institutions and prominent military figures, denigrating their service even though he avoided military service himself.
Instead of paying his respect to those on the front lines defending the country with their lives, Trump tweets and fumes and has tantrums. This is who he is at the core.
Published with permission of The American Independent.