Trump Isn't Sure Whether His Foundation Followed Charity Laws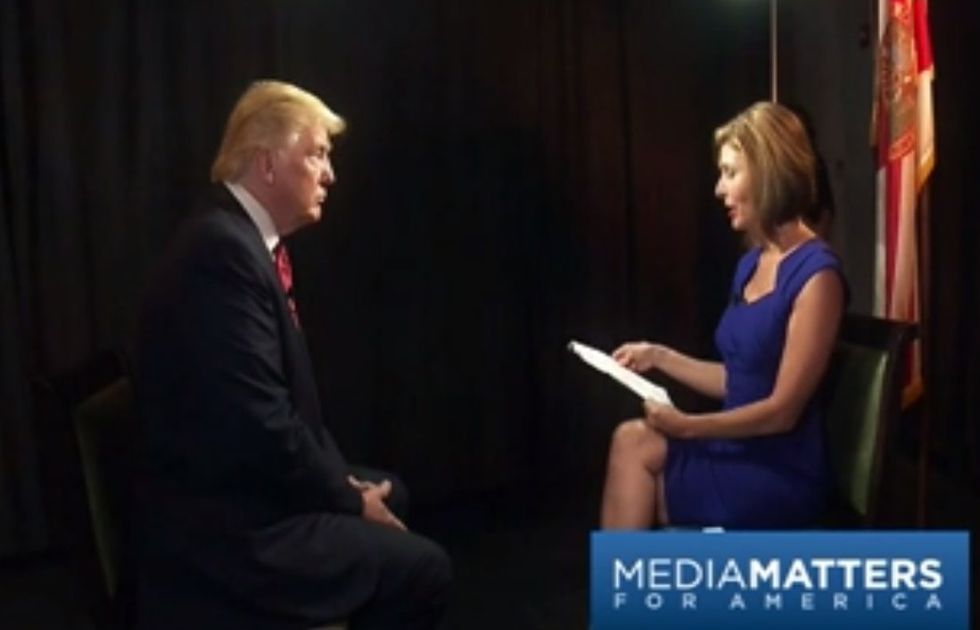 GOP nominee Donald Trump was asked by Full Measure host Sharyl Attkisson whether he was "confident that the Trump Foundation has followed all charitable rules and laws."
In response, Trump said, essentially, that he didn't really know.
"Well, I hope so, I mean, my lawyers do it. We give away money, I don't make anything."
Trump didn't seem to know what was going on with his own foundation but was adamant that he did not receive any funds, personally.
"I take no salaries, I take no — any costs, I have zero costs, and a lot of money goes through the Trump Foundation into charities. Goes to charities, it doesn't go to me, it goes to charities."
Attkisson did not press Trump further on the issue.
Watch the video below:
Photo and video via Media Matters of America