Trump Jr. Interview Shut Down By Aide When Questioned About Trump Foundation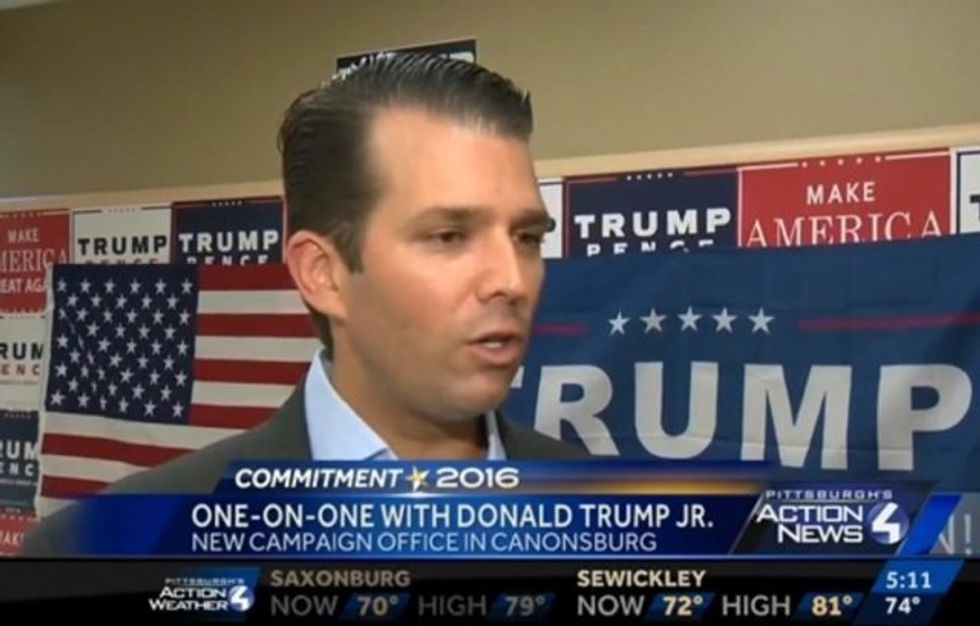 Donald Trump Jr. was participating in an interview with a local Pennsylvania television station when an aide abruptly ended a line of questioning about Trump Sr. spending money from the Trump Foundation to buy a $20,000 portrait of himself.
The Washington Post ran a story yesterday stating that Trump bought a 6-foot-tall portrait of himself with charity money. A reporter from local news station WTAE asked Trump Jr. about it: "You're a director of the Trump Foundation charity, did you sign off on charity money for a portrait?"
Trump Jr. managed to respond that he didn't know "anything about that," before an off-camera voice abruptly shuts down the questions.
"Alright, that's it –, " the voice says. "We have to move on to the next one."
Photo via Screengrab/WTAE