Trump: Kavanaugh 'Had Difficulty' With Alcohol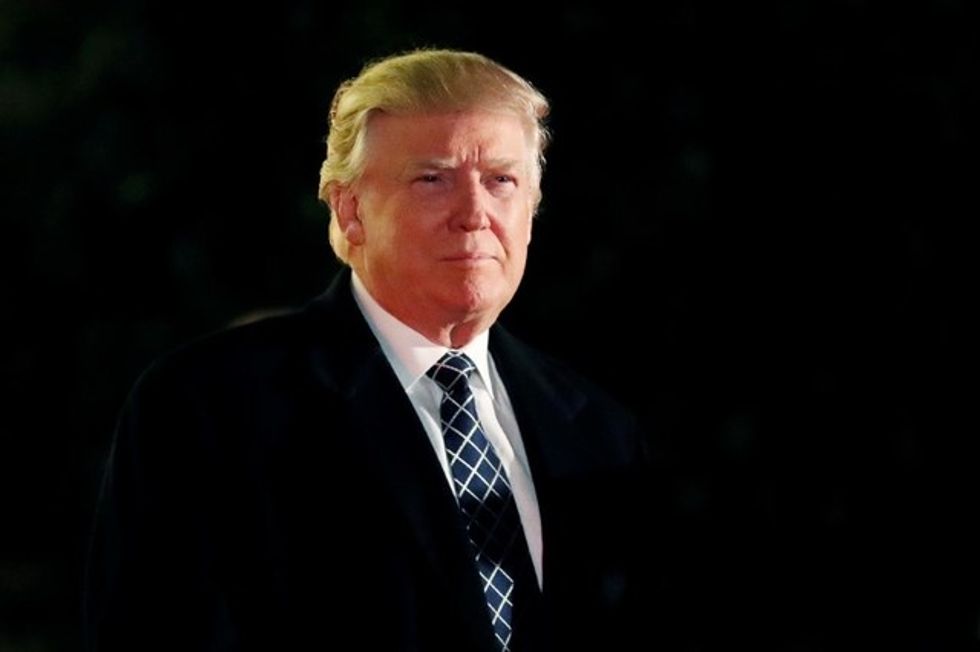 Reprinted with permission from Shareblue.
Despite Brett Kavanaugh's defensive denials of allegations surrounding his high school drinking during last week's Senate testimony, Trump took away something substantially different — that Kavanaugh had some serious issues with alcohol.
After a Rose Garden photo op Monday morning, CNN correspondent Kaitlan Collins asked Trump if lying about drinking would disqualify Kavanaugh from the Supreme Court.
Trump replied, "I was surprised at how, uh, vocal he was about the fact that he likes beer. And he's had a little bit of difficulty. I mean, he talked about things that happened when he drank."
Trump added that Kavanaugh "is not a man that said that alcohol was absent, that he was perfect with respect to alcohol."
Trump's assertions about Kavanaugh don't really help the Republican cause. In reality, Kavanaugh was not forthcoming about his "difficulty." Instead, he was very defensive about his drinking during his school years, and even attacked Sen. Amy Klobuchar (D-MN) when she asked him if he'd ever suffered even partial memory loss while drinking.
"I don't know, have you?" Kavanaugh asked Sen. Klobuchar, before claiming he had not.
Kavanaugh similarly told Sen. Cory Booker (D-NJ) that he'd never even had a "foggy recollection" as a result of his drinking.
Kavanaugh also denied yearbook entries were related to his heavy drinking, and lied about a 2014 speech during which he bragged about his heavy drinking with classmates at Yale.
But even through his denials, Kavanaugh did manage to repeatedly profess a love of beer that have left many observers with the impression that his drinking was more than casual.
Questions about Kavanaugh's lying are especially relevant given the news that Senate Republicans and the White House have thus far been rigging the FBI investigation to exclude all but four witnesses, including keeping out many Kavanaugh classmates who have come forward with recollections of his abusive drinking.
One of those classmates has said, "You can't lie your way onto the Supreme Court," but if Trump and the Republicans have their way, it looks like Brett Kavanaugh just might.
Published with permission of The American Independent.