Trump Lashed Out At 'Total Phony' Cassidy Hutchinson During Testimony
@CynicalBrandon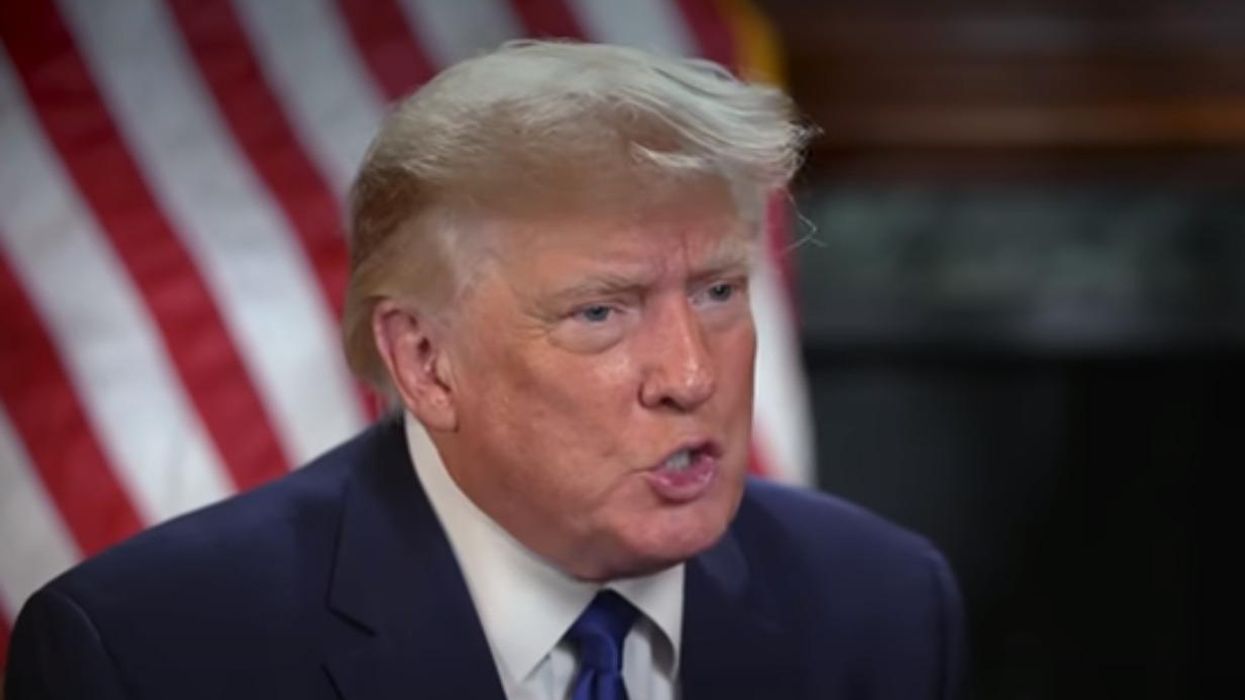 Youtube Screenshot
Former President Donald Trump lashed out at ex-White House aide Cassidy Hutchinson during her explosive testimony before the House Select Committee to Investigate the January 6th Attack on the United States Capitol on Tuesday afternoon.
Hutchinson worked closely with Trump in the West Wing and was also a special assistant to then-Chief of Staff Mark Meadows. Her office was only a few yards away from Trump's.
Hutchinson's appearance at the Committee's unscheduled sixth session – which was announced on Monday – provided new insight about what went on inside Trumpworld in the leadup to, on, and following the events of January 6th.
Her sworn statements included recollections of Trump throwing his lunch against a wall, demanding that armed supporters be permitted to attend his Stop the Steal rally so that he could deploy them to the Capitol, and one incident in which Trump tried to grab a Secret Service agent's clavicle and commandeer the presidential limo when his security detail refused to drive him down the street.
Hutchinson further stated that White House Counsel Pat Cipollone and other senior staffers believed that Trump felt that his mob's threats to assassinate Vice President Mike Pence were justified.
"I remember Pat saying something to the effect of, 'Mark, we need to do something more, they're literally calling for the vice president to be f*cking hung.' And Mark had responded something to the effect of, 'You heard him, Pat. He thinks Mike deserves it. He doesn't think they're doing anything wrong.' To which Pat said something -- 'This is f*ckng crazy. We need to be doing something more,'" Hutchinson said.
CNN reported prior to the hearing that Trump was 'nervous' and 'blindsided' by the news of Hutchinson's cooperation. And as he has frequently done in the past, Trump engaged in what his long-term personal lawyer and fixer Michael Cohen recently described as a "distance, disparage, and destroy" effort against Hutchinson.
"I hardly know who this person Cassidy Hutchinson, is, other than I heard very negative things about her (a total phony and "leaker"), and when she requested to go with certain others of the team to Florida after my having served a full term in office, I personally turned her request down," Trump wrote on his Twitter-knockoff Truth Social app.
"Why did she want to go with us if she felt we were so terrible?" Trump continued. "I understand that she was very upset and angry that I didn't want her to go, or be a member of the team. She is bad news!"
Read it below or at this link.
June 28, 2022
Meanwhile, the Select Committee tweeted after the conclusion of its hearing that unnamed individuals whom they have interviewed may be victims of witness tampering by Trump and his associates.
We commonly ask witnesses connected to Trump whether they have been contacted by anyone attempting to impact testimony.

Below are examples of answers we have received to this question. pic.twitter.com/pwxyJBf7Kl

— January 6th Committee (@January6thCmte) June 28, 2022
Another possible instance occurred on Monday in an angry missive directed at Meadows that Trump posted to Truth Social.
Reprinted with permission from Alternet.