Trump Lawyer's Newly Released Voicemail Was Evidence In Obstruction Probe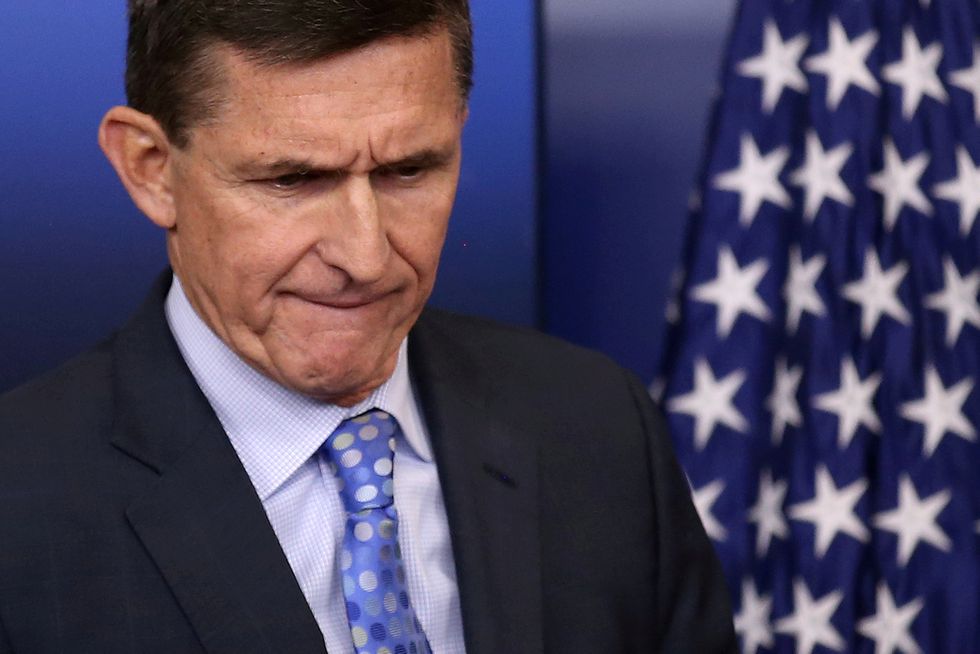 Reprinted with permission from Alternet.
A voicemail from President Donald Trump's attorney John Dowd to one of Michael Flynn's lawyers was presented as evidence in the obstruction of justice probe conducted by Special Counsel Robert Mueller, and on Thursday, the government finally made the recording public.
In the voicemail to lawyer Robert Kelner, which Flynn handed over to Mueller as part of his cooperation agreement, Dowd seems to suggest that the former national security adviser and aide to the president might have damaging information about Trump. Dowd also reminds Flynn of the "feelings" the president has for him.
Read the transcript:
Hey, Rob, uhm, this is John again. Uh, maybe, I-I-I-'m-I'm sympathetic; I understand your situation, but let me see if I can't … state it in … starker terms," the message to Rob Kelner said. "If you have … and it wouldn't surprise me if you've gone on to make a deal with, and, uh, work with the government, uh … I understand that you can't join the joint defense; so that's one thing. If, on the other hand, we have, there's information that … implicates the President, then we've got a national security issue, or maybe a national security issue, I don't know … some issue, we got to-we got to deal with, not only for the President, but for the country. So … uh … you know, then-then, you know, we need some kind of heads up. Um, just for the sake of … protecting all our interests, if we can, without you having to give up any … confidential information. So, uhm, and if it's the former, then, you know, remember what we've always said about the President and his feelings toward Flynn and, that still remains, but — Well, in any event, uhm, let me know, and, uh, I appreciate your listening and taking the time. Thanks, Pal.
Dowd has denied that the voicemail shows any wrongdoing on his part. However, it could be viewed as part of a string of instances in which the president seemed to dangle pardons and help to witnesses in the Mueller probe in an effort to prevent them from testifying, which may constitute a crime.
Listen to the voicemail below:
NEW: Voicemail of Trump's lawyer calling Mike Flynn's attorney for a "heads up" on the Mueller case. He says if Flynn "implicates the President, then we've got a national security issue…"

A reminder as we wait to hear from Mueller, audio and visuals are always more powerful. pic.twitter.com/VG1PHVeqJs

— Josh Campbell (@joshscampbell) June 6, 2019