Trump Lawyer's Nonprofit Reported To Be Under Investigation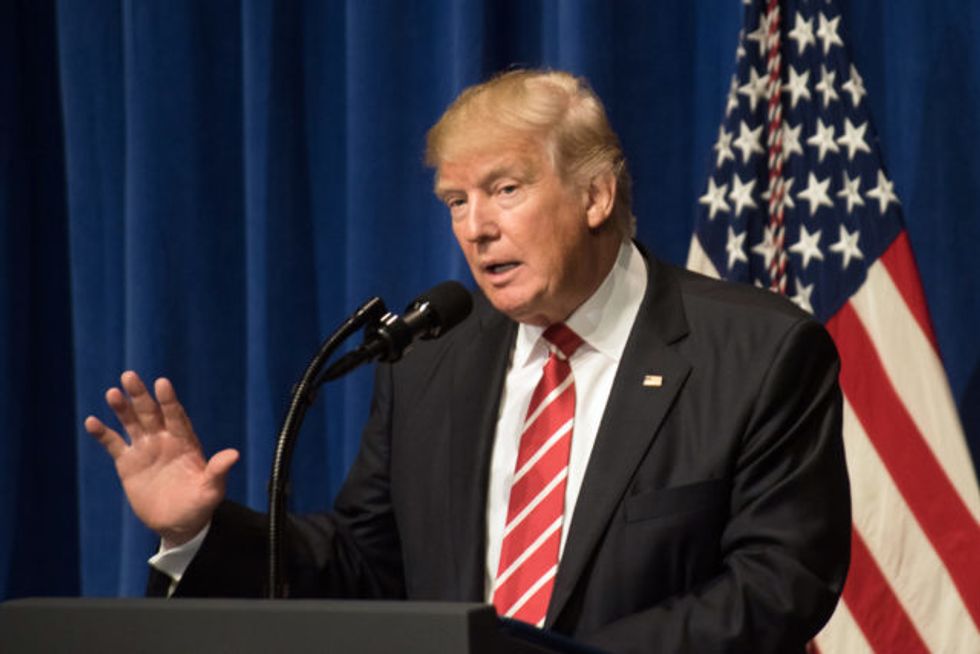 Reprinted with permission from MediaMatters.
The Guardian is reporting that authorities in North Carolina and New York are examining the filings from a nonprofit led by former Fox personality and President Donald Trump's lawyer, Jay Sekulow after reports unveiled that the organization steered tens of millions of dollars to Sekulow's family.
The report comes after The Washington Post found that millions of dollars donated to Jay Sekulow's charities have ended up going to Sekulow's family and their personal businesses.
The Post noted that Sekulow's media exposure on Fox News as an anti-Obama pundit and his close ties to Trump has led to the skyrocketing of donations to his groups the American Center for Law and Justice (ACLJ) and Christian Advocates Serving Evangelism (CASE). The Guardian wrote that Sekulow's fundraisers at CASE used scripts filled with anti-Muslim rhetoric, lies about Planned Parenthood, and falsehoods about the Affordable Care Act to scare conservatives into paying up.
Today, Attorney General Josh Stein of North Carolina and Attorney General Eric Schneiderman of New York announced they are investigating CASE's filings following the report that CASE and an affiliate have been paid more that $60 million dollars in compensation and contracts to Sekulow, his family members, and their companies. From the Guardian:
"Josh Stein, the attorney general of North Carolina, and Eric Schneiderman, the attorney general of New York, said on Wednesday they would be examining the operations of Jay Sekulow's group Christian Advocates Serving Evangelism (Case).

Stein said in a statement: "The reports I've read are troubling. My office is looking into this matter."

Amy Spitalnick, a spokeswoman for Schneiderman, said in an email: "We're reviewing their filings."
[…]
"Earlier this month, Sekulow directed fundraisers for Case to pressure hard-up Americans to donate money to the group by saying the funds were urgently needed to repeal the Affordable Care Act if they initially resisted.

A script contained in the contract instructed the telemarketers to tell people that their money was needed for Case's "massive campaign to repeal and replace Obamacare".

"Many people are helping with smaller amounts," fundraisers were told to say. "Can Jay count on you for a smaller, but just as important gift?" People should be urged a third time to donate if they continued to resist, the script said.

Fundraisers were told that if asked for information on Sekulow, they should say: "He never charges for his services". Since 2000, the not-for-profit group and an affiliate have steered more than $60m to Sekulow, members of his family and businesses where they hold senior roles."
[…]
"The 2017 script for Case's telemarketers detailed only the latest in a series of forceful requests for money the group has made over recent years. Scripts for several years were obtained by the Guardian. The not-for-profit group raises more than $40m a year, most from small contributions made by Christians across the US who receive alarmist political messages by telephone or in the mail.

At the height of last year's presidential election, Sekulow instructed his telephone fundraisers to "listen, empathize, [and] relate" to people who said they could not afford to donate to Case, before pushing these people twice more for an "urgently needed gift". A script signed by Sekulow told the marketers to "overcome [the] objection" to donating, and to tell the person on the line that "many people are finding ways to help with smaller amounts as well".

Telemarketers for Case have over the years delivered frightening warnings about a variety of issues, depicting Christians in the US as under siege from both Muslim terrorists and a liberal political elite led by a president supposedly desperate to increase the national abortion rate.

"Islamic extremists are headed in your direction, and you are most likely the main target," Sekulow himself told people in a recorded message used in fundraising calls during 2011."