Trump Loses It After Being Named Worst President Ever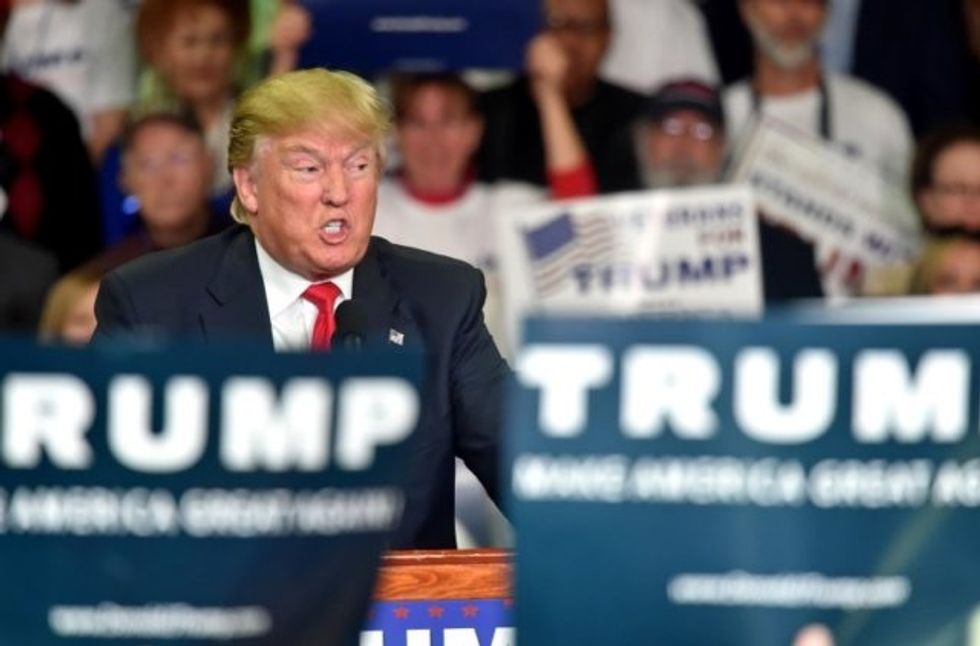 Reprinted with permission from Shareblue.com
The day after being named the worst president of all time, Trump is lashing out on Twitter, including attacks on the man named our greatest living president.
Presidents Day was not kind to Trump. Survivors of the Parkland, Florida, mass shooting continued to shame him, and Trump shamed himself by golfing just miles away from where one of the teenagers slain in the tragedy was being put to rest.
But worse than that for Trump's fragile ego was the fact that a national organization of political scientists announced that Trump had been ranked the worst president of all time in their survey of experts, which included Republicans.
On Tuesday morning, Trump responded with a Twitter meltdown in which he took repeated shotsat President Obama, who was ranked first among living presidents, and lied his way through a raft of issues that are getting under his skin.
Amid the flurry of tweets, Trump wrote, "Republicans are now leading the Generic Poll, perhaps because of the popular Tax Cuts which the Dems want to take away. Actually, they want to raise you taxes, substantially. Also, they want to do nothing on DACA, R's want to fix!"
It was Trump who rescinded DACA, and repeatedly scuttled deals to fix it. Democrats are substantially leading Republicans in generic ballot polls, and Trump's tax scam is not, in fact, popular.
Trump also lashed out at the Pennsylvania Supreme Court for correcting the hopelessly gerrymandered congressional map.
"Hope Republicans in the Great State of Pennsylvania challenge the new 'pushed' Congressional Map, all the way to the Supreme Court, if necessary," he tweeted. "Your Original was correct! Don't let the Dems take elections away from you so that they can raise taxes & waste money!"
That new map figures to level the playing field in Pennsylvania, and result in several pickups for Democrats in November, and the U.S. Supreme Court has already rejected a challenge to the state court's ruling on the matter.
Trump appears to be anxious about the prospect of a blue wave in November, and the Russia investigation. He also fired off a number of tweets about Russian interference, including the ridiculous claim that "I have been much tougher on Russia than Obama, just look at the facts. Total Fake News!"
In fact, Trump has refused to impose the latest round of congressional sanctions against Russia, while President Obama's tough response to Russian interference caused Trump to praise Putin right after his then-transition adviser Michael Flynn spoke to the Russians about sanctions.
Trump's Twitter meltdown is scattershot at a glance, but his twin anxieties about Russia and the midterms are well founded. If Democrats take back the House, Republicans will no longer be able to shield him from impeachment.