Trump Poised To Dump McCarthy After Humiliating Triple Flop
@CynicalBrandon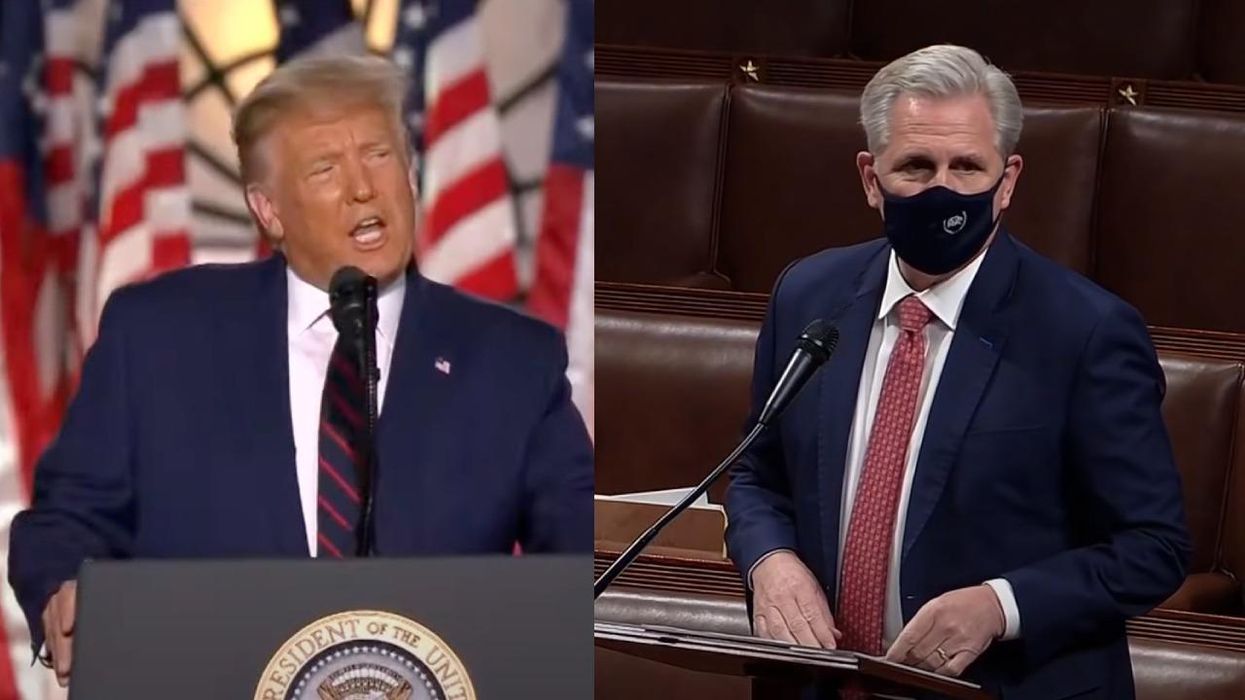 Youtube Screenshot
Former President Donald Trump appears to be waffling on his endorsement of United States Congressman Kevin McCarthy (R-California) for speaker of the House of Representatives.
Trump threw his weight behind McCarthy in an exclusive December 16th interview with Breitbart.
"Look, I think this: Kevin has worked very hard," Trump said. "He is just—it's been exhausting. If you think, he's been all over. I think he deserves the shot. Hopefully, he's going to be very strong and going to be very good and he's going to do what everybody wants."
But on Tuesday, as the 118th Congress convened, McCarthy failed to secure enough votes from his fractured Republican caucus despite three rounds of ballots being cast.
Then, shortly after the House recessed until Wednesday morning, NBC News senior Capitol Hill correspondent Garrett Haake reported that Trump insinuated to him that his faith in McCarthy is waning.
"Trump declined to say if he's sticking by his endorsement of Kevin McCarthy for speaker tonight, telling me in a brief phone interview he's had calls all day asking for support," Haake tweeted.
"We'll see what happens. We'll see how it all works out," Trump deflected. Haake added that "when I asked directly if he was sticking by McCarthy, who did not clinch the gavel today after three floor votes, Mr. Trump told me 'we'll see what happens,' and ended our conversation."
Reprinted with permission from Alternet.