Trump Must Pay $2 Million To Settle Foundation Lawsuit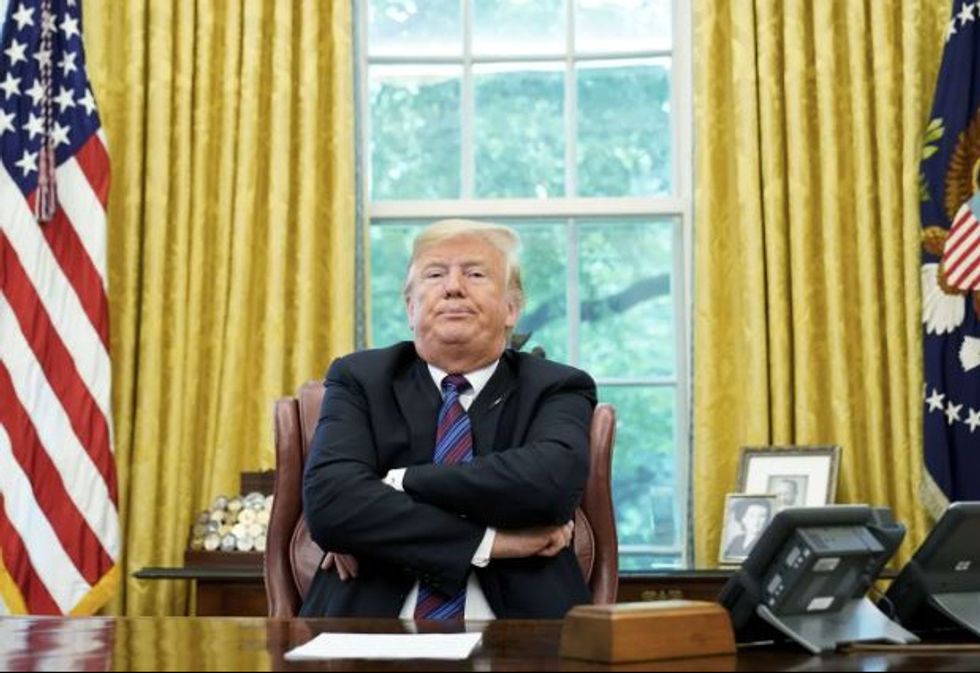 Reprinted with permission from Alternet
President Donald Trump must pay $2 million to settle a lawsuit against his bogus charity, a New York judge ordered on Thursday.
The lawsuit was brought by the New York attorney general who said the Trump Foundation showed a "shocking pattern of illegality." Trump and his defenders responded by saying the case was politically motivated, but the attorney general's office marshaled substantial documentary evidence supporting the claims, now affirmed by a judge, that the president and his children who helped run the supposed charity engaged in wrongdoing. Separately, Washington Post reporter David Farenthold found substantial evidence that Trump had used the charity for his personal gain, rather than for charitable purposes.
"The Foundation was little more than a checkbook for payments to not-for-profits from Mr. Trump or the Trump Organization," wrote former Attorney General Barbara Underwood, who first filed the suit. One person who improperly received funds from the foundation was Florida Attorney General
Pam Bondi
, who requested a political donation from Trump and then declined to bring a suit against his bogus Trump University, even as New York proceeded with such a case.
On Thursday, New York Supreme Court Justice Salliann Scarpulla also found that Trump had illegally used the charity to support his 2016 presidential campaign.
"Mr. Trump's fiduciary duty breaches included allowing his campaign to orchestrate the Fundraiser, allowing his campaign, instead of the Foundation, to direct distribution of the Funds, and using the Fundraiser and distribution of the Funds to further Mr. Trump's political campaign," she wrote in her ruling.