Trump: 'None Of Your Business' Whether He Braces Putin On Election Meddling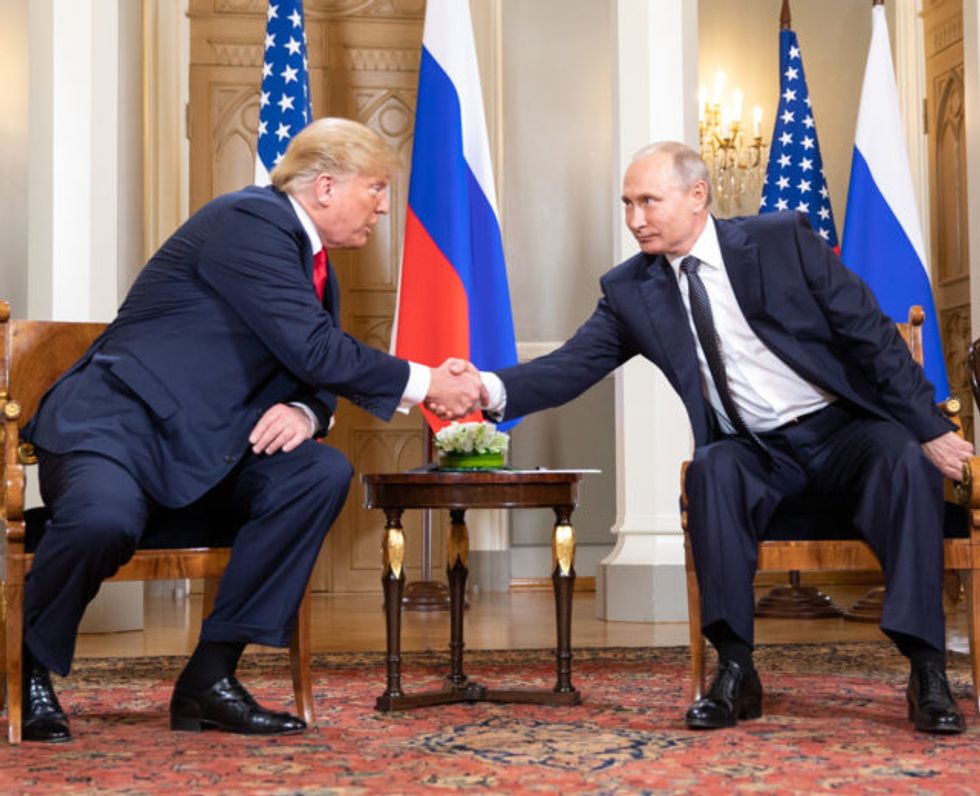 Trump still can't bring himself to forcefully condemn Russian President Vladimir Putin for Russia's nefarious interference in the 2016 election to help elect Trump.
As Trump departed the White House on Wednesday en route to Japan for the G-20 conference, a reporter asked whether Trump plans to ask Putin not to interfere in the 2020 election.
But rather than answer the question, Trump lashed out at the reporter like a defiant teenager.
"I'll have a very good conversation with him," Trump replied. "What I say to him is none of your business."
Multiple U.S. intelligence agencies, as well as former special counsel Robert Mueller, have unequivocally stated that Russia meddled in the 2016 election in an effort to help elect Trump.
Yet Trump has never accepted that conclusion, still contending that Russia's attempt to install him as president is a "hoax."
He also has refused to ever confront Putin in the multiple in-person meetings and phone conversations the two men have had.
In July 2018, Trump held a disastrous summit with Putin in Helsinki in which Trump refused to confront Putin for Russia's election meddling.
And back in May, Trump had a 90-minute phone call with Putin in which Trump called the Russia investigation a "hoax" and didn't stand up to Putin's attacks on American democracy. Secretary of State Mike Pompeo tried to excuse Trump's inability to confront the Russian dictator by saying Trump simply ran out of time on the call.
Given Trump's childish outburst on Wednesday, Americans who want to see Trump confront the hostile Russian leader shouldn't hold their breath.
Trump acts like a tough guy, but as soon as he gets in a room with Putin he turns into a feeble wimp.
Published with permission of The American Independent.