Trump Is A Phony On Immigration
@FromaHarrop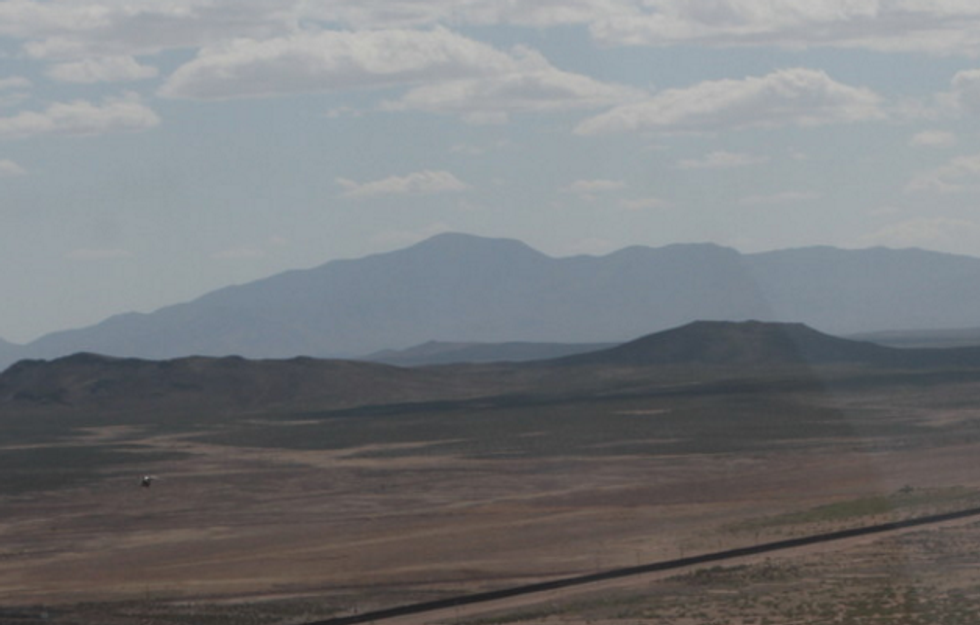 Donald Trump's recent rant against all things Mexican followed hard upon his promise of a gentler approach toward most of the estimated 11 million immigrants here illegally. The political media continue to agonize over what Trump really wants, but isn't it obvious by now? He wants confusion.
One of his tricks is to say ordinary things paired with vulgar smears against Mexicans. That makes the ordinary things sound tough.
Consider his "deportation task force" to deal with undocumented felons. Well, who's not for sending criminals back? The Obama administration has been doing that for years — and without the blowhard theatrics.
What is Hillary Clinton's stance? She supports comprehensive immigration reform along the lines of the bipartisan Senate bill passed in 2013. Had the Republican House leadership allowed a vote on similar legislation, which would have been approved, America would now be well on its way to curbing illegal immigration. And the Republican Party would undoubtedly be marching behind a more respectable candidate.
The Senate bill would have forced all employers to eventually use E-Verify — a system whereby every hire's photo or biometric ID would be checked against a central database. Those permitted to work in the U.S. would get an instant go-ahead. Counterfeit IDs would set off alarms.
The comprehensive reform also called for beefed-up monitoring of the southern border, including improved surveillance technology and up to 40,000 more Border Patrol agents. And it would have required that enhanced border security go into effect before any green cards could be handed to undocumented workers.
The path to citizenship, meanwhile, would have involved the paying of fines and taken 10 years.
The nonpartisan Congressional Budget Office estimated that passage of the bill would have cut the budget deficit by $700 billion over 10 years. There would have been costs, yes, but they would have been swamped by an increase in federal tax revenues.
Trump's nasty rhetoric should not hide the reality that he's taken no fixed stand on whether millions of otherwise law-abiding undocumented immigrants should be allowed to stay in the country. Some days, it's deportation. Some days not.
NBC's Chuck Todd tried to get a straight answer out of Trump's running mate, Mike Pence, but with no luck. Every time Pence was cornered, he slipped and slided. "I think Donald Trump's been completely consistent," Pence insisted, lying through his teeth.
Trump clearly has no personal objection to unauthorized foreigner labor, having infamously employed 200 undocumented Polish construction workers in the building of Trump Tower. They toiled in 12-hour shifts, seven days a week, for $4 or $5 an hour. Trump stiffed some of them on even those measly wages.
For all we know, Trump might want to keep workers illegal because they're cheaper that way.
In the meantime, Trump continues to entertain his baying fans with promises to build that ludicrous wall along the Mexican border. No matter whether the United States, Mexico or New Zealand would pay for it, the fact remains that more Mexicans are now returning home than coming to the U.S.
Three years has passed since the House failed to take up the Senate's comprehensive immigration reform. The undocumented millions are still here, and there's no requirement that all employers use E-Verify to confirm the legality of their workers.
The reforms backed by Clinton would do more to control our borders than Trump's phony tough talk because they're thought-out and unambiguous on enforcement. I suspect Trump doesn't care one way or another about the issue except as a means to inflame his crowds. Being ugly doesn't make one serious.
Follow Froma Harrop on Twitter @FromaHarrop. She can be reached atfharrop@gmail.com. To find out more about Froma Harrop and read features by other Creators writers and cartoonists, visit the Creators webpage at www.creators.com.
Photo: Chief National Guard Bureau