Trump Preparing To Take Food Stamps Away From 750,000 Americans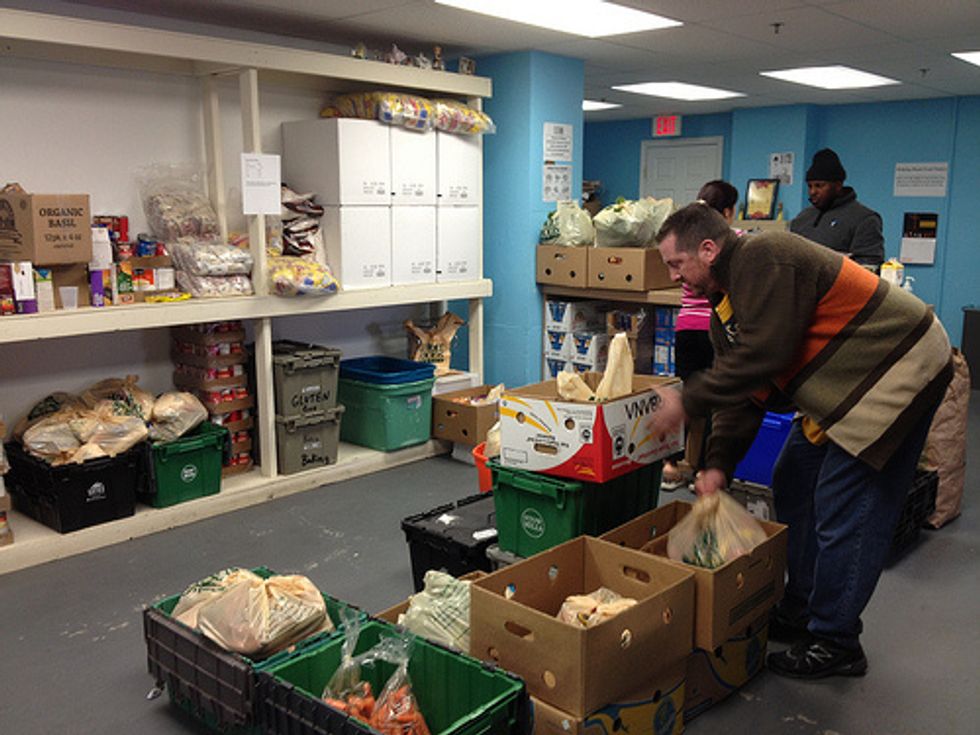 When Americans are struggling, you can always depend on Trump to kick them while they're down.
Right before Christmas, the Trump administration proposed a draconian new rule that would kick about 750,000 Americans off of food stamps. The public comment period for that rule is ending Tuesday, NPR reports — and if the final rule looks like the proposed one, three-quarters of a million people are likely to lose their badly needed food assistance later this year.
Even more people, likely millions, would lose their food stamps or have their benefits slashed under Trump's proposed budget. But unlike that budget, which is unlikely to ever become law, this rule change by Trump's Department of Agriculture can and will hurt a lot of people very soon.
Under current rules, the overwhelming majority of able-bodied adults who receive food stamps for more than three months must also work, volunteer, or get job training for at least 20 hours a week.
But not everyone lives in an area where jobs — or even job-training programs — are easy to find. That's why states whose unemployment rates are at least 20 percent higher than the national rate can apply to waive the work requirement, so that families can keep putting food on the table even during a localized economic downturn.
Trump wants to change all that. And Trump Secretary of Agriculture Sonny Perdue has a disgusting justification for taking food out of Americans' mouths: "We believe the purpose of our welfare system should help people to become independent rather than permanent dependency," he recently told the House Agriculture Committee.
In other words, Perdue thinks helping people feed themselves while they look for a job promotes "dependency," and that starving them will magically encourage them to "become independent" and find other income sources faster.
It's important to note that nobody is living large off food stamps. The average benefit per person is about $126 a month, or $1.40 per meal. Many people who rely on food stamps also have to rely on charities like food pantries in order to get enough to eat every month.
And despite Perdue's gross, ill-informed claims about "permanent dependency," the average beneficiary stays on the program for just seven to nine months.
The rule change is also yet another end-run around Congress, much like Trump's move to declare a fake "national emergency" to get funding for his racist border wall. Trump's team proposed the rule change right after Congress refused to pass the same proposal — and Democrats in Congress have threatened to sue if the rule change goes into effect, because they say it's an abuse of executive power to override Congress' power of the purse.
Between this proposal and the Trump administration's relentless attacks on health care, you could be forgiven for thinking Republicans want people who aren't wealthy to die faster.
Published with permission of The American Independent. 
IMAGE: A local food pantry with supplies for hungry families.