A Trump Presidency Could Mean Russian Hegemony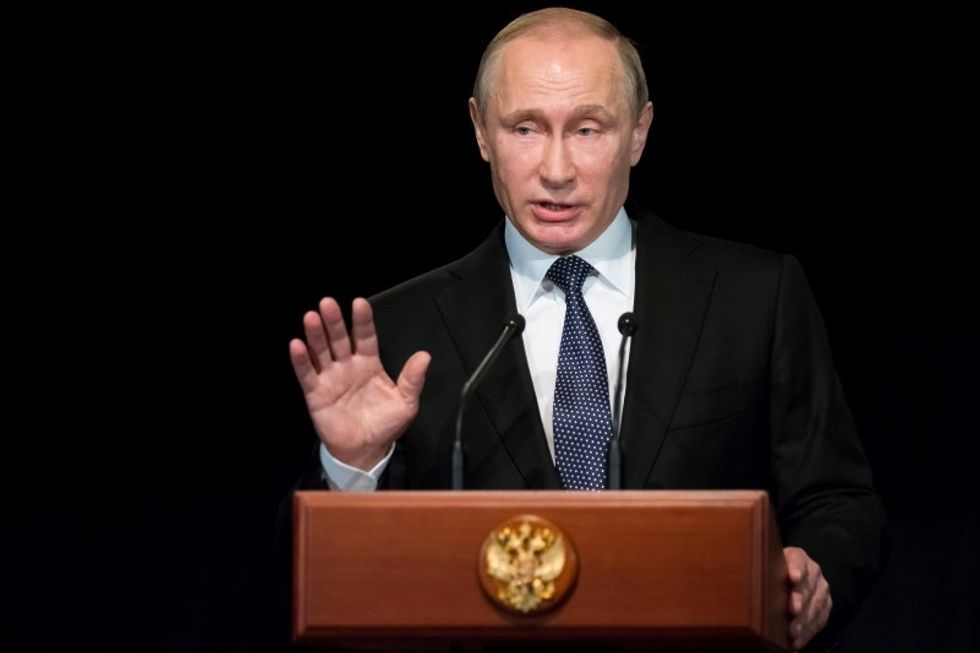 As Donald Trump continues to flirt with a radically transformed post-war world order, a victory for the GOP nominee would mean a political win for the Kremlin.
Trump's stated belief in both a protectionist foreign policy and a weaker NATO alliance — not to mention his repeated praise for Russian strongman Vladimir Putin — all suggest that a Trump presidency could lead to a previously unimaginable cession of power to Russia.
An article in The Atlantic Thursday, "Hillary Clinton Is Running Against Vladimir Putin," warned that a Trump presidency would collapse the post-World War II order carried by the United States and lead to mass nuclear proliferation.
Indeed, Trump has stated unequivocally that the price of maintaining world peace isn't worth the cost. He also suggested Thursday that he would not come to the aid of NATO countries that are threatened in some way by Russia.
"If we are not going to be reasonably reimbursed for the tremendous cost of protecting these massive nations with tremendous wealth… I would be absolutely prepared to tell those countries, 'Congratulations, you will be defending yourself,'" he said in an interview with The New York Times. The implications of this statement, should Trump reach the Oval Office, are incredibly profound.
All of this indicates Trump would be willing to let Vladimir Putin exert and expand his hegemonic impulse across Eastern Europe — and even further — in order to preserve American resources.
And that's without considering Trump's personal admiration for Putin: He has notoriously expressed his respect for the brutal Russian president, who arguably shares his fiery temperament and knack for media manipulation.
"He's running his country and at least he's a leader, unlike what we have in this country," Trump said on MSNBC's "Morning Joe" in December, adding that Putin enjoyed high favorability numbers.
Moreover, Putin's political strategy in Ukraine and Trump's political strategy everywhere else seem to have been influenced by the same person: As a Slate profile recounts, Trump campaign chairman Paul Manafort spent almost seven years working for the former president of Ukraine, a corrupt, autocratic Putin surrogate named Viktor Yanukovych.
(Yanukovych left his post amid mass protests in response to his attempts to fix an election. In a column in April on Manafort, The National Memo's Joe Conason called him a "Ukrainian overlord.")
Not coincidentally, Trump strategists — who had a mostly hands-off approach to the party's platform — scrapped a promise to aid Ukraine against Kremlin influence, as The Atlantic article points out.
No wonder, then, that Russia is the only other country in the G20 that doesn't favor Hillary Clinton by a landslide.
Photo: Russian President Vladimir Putin gestures as he addresses students during his visit to German Embassy school in Moscow, Russia, June 29, 2016. REUTERS/Alexander Zemlianichenko