Trump Probe Began With Russian Messages Intercepted By NSA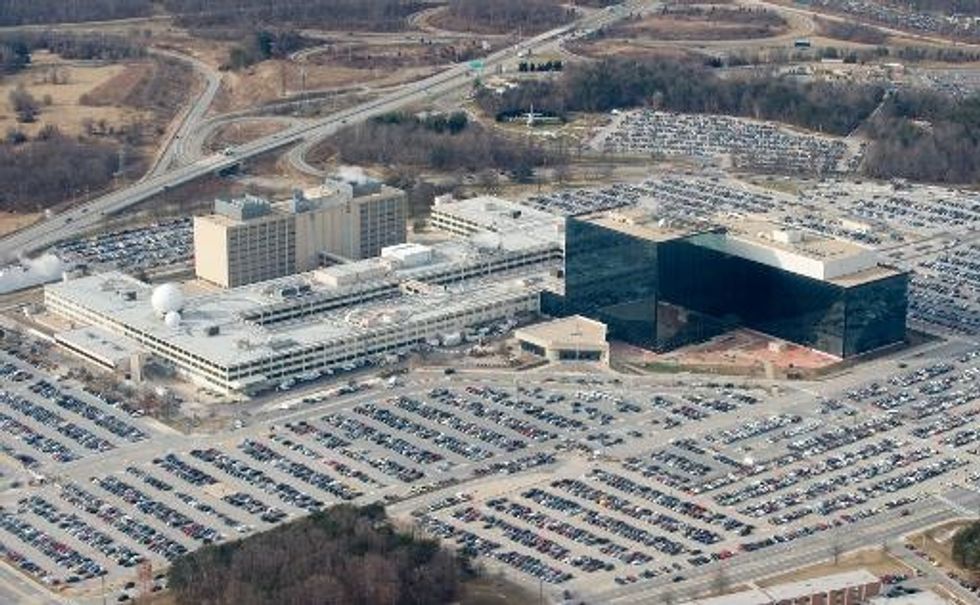 As Trump and his minions poured out mesmerizing disinformation last weekend about the origins of the Russia probe, a bracing slap of reality was delivered by Observer.com, a news website owned by the Kushner family (and once known as the New York Observer, a weekly newspaper where I formerly worked.)
Observer columnist John Schindler, a former National Security Agency analyst and professor at the Naval War College, is a  controversial figure who worked for years in U.S. counterintelligence. He is a #NeverTrump conservative with deep ties in the intelligence community, whose devotion to official secrecy he shares.
In his latest column, Schindler not only debunks Trump's "Spygate" charges against the FBI, but reminds us of a crucial clue about how the Russia probe began. The FBI counterintelligence investigation of Donald Trump and his campaign's troubling connections to the Kremlin actually was initiated when alarms were set off by signals intelligence, or what spooks call "SIGINT" — meaning messages and conversations intercepted by the NSA and its allies in foreign intelligence agencies.
Schindler reminds us that "multiple SIGINT reports" gathered by NSA and allied agencies as early as 2015, involving interactions between Trump and his circle and "known or suspected Russian agents," set off suspicions in U.S. intelligence agencies. Amplifying NSA's own data collection, such reports came from agencies in Australia, Germany, Estonia, Poland, France, and the Netherlands. Some of the most incriminating information first came from NSA's most trusted partner, the United Kingdom's innocuously named Government Communications Headquarters, or GCHQ.
Concerning those British contributions, Schindler quotes the Guardian, which reported on the Trump-related intercepts last year. "GCHQ was at no point carrying out a targeted operation against Trump or his team or proactively seeking information. The alleged conversations were picked up by chance as part of routine surveillance of Russian intelligence assets. Over several months, different agencies targeting the same people began to see a pattern of connections that were flagged to intelligence officials in the U.S."
But the Western intelligence agencies weren't "wiretapping" Trump, as he has ludicrously claimed. They were instead listening to the Kremlin and its spies, as usual, and finding repeated conversations and connections implicating Trump.
According to Schindler, a senior NSA official recently told him that when the Republican convention ratified Trump's nomination in July 2016, "We knew we had a Russian agent on our hands." Classified above top secret and available only to a handful of officials, the damning reports on the Republican nominee clearly indicated that the Russians felt they controlled Trump, that they were seeking to turn the election in his favor — and that Trump and his children were well aware of these nefarious machinations.
Whether and how Robert Mueller will be able to use such highly classified data in a criminal investigation remains to be determined. But there is little doubt that if those reports exist, the former FBI director has seen them.
IMAGE: The National Security Agency (NSA) headquarters at Fort Meade, Maryland, pictured from the air in this image taken on January 29, 2010. Saul Loeb/AFP