Trump Promised To Release His Tax Returns With Obama's Birth Certificate — So Where Are They?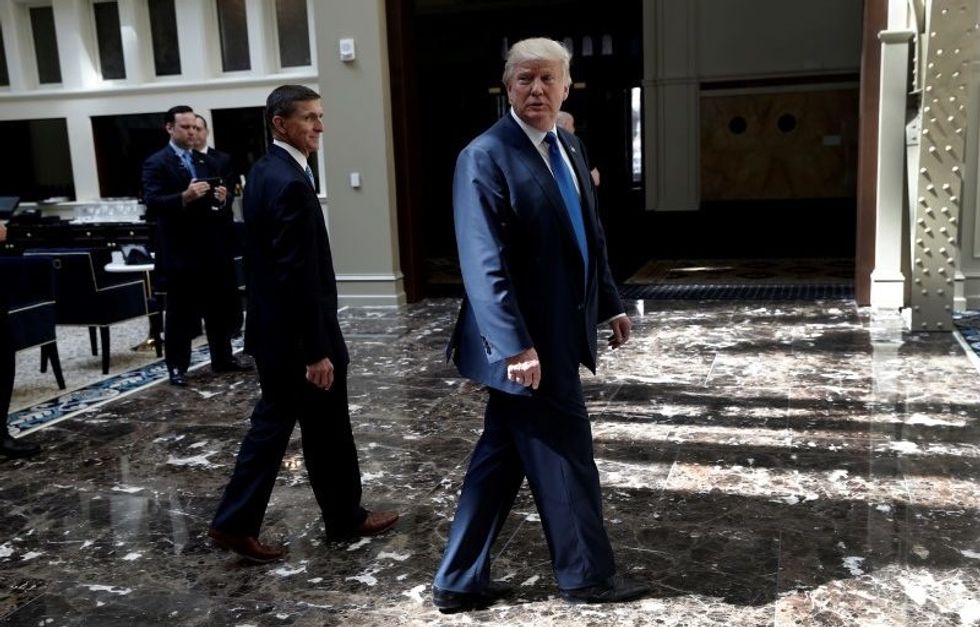 A few months ago, The National Memo compiled every single instance, from April 2011 to June 2016, when Donald Trump pledged to release his tax returns as a presidential candidate.
Over the years, Trump used his taxes as leverage for his own political purposes: On October 24, 2015, Trump said he would release his taxes "when we find out the true story on Hillary's emails." On February 25, 2016, the story changed: "Nobody would ever put out their returns that's under an audit." (Trump has been under continuous IRS audit since 2002, according to his lawyers. That does not and should not stop him from releasing returns, a practice every president since Nixon has observed.)
Ahead of the 2012 elections, when Trump was flirting with a bid at the presidency, he told George Stephanopoulos "I'm going to do the tax returns when Obama does his birth certificate."
A week later, Obama released his birth certificate. Still, no tax returns from Trump. "So, Donald Trump, Now That Obama Has Released His Birth Certificate, Are You Going To Release Your Tax Returns (As You Said You Would)?" Business Insider asked at the time. "Will Donald Trump Now Release His Tax Returns?" wondered ThinkProgress.
Three weeks later, Trump dropped out.
Now that Trump, after five years, finally takes the president at his word that his birth certificate is legitimate (he did not at the time, calling the document "his long form birth certificate — or whatever it may be), will he finally release his tax returns, as he promised he would?
Donald Trump Jr. said Thursday of his father's taxes, "there's nothing there, but if there is, they're going to try to create a story," referring to "every want-to-be auditor in the country."
"We don't need a story with everyone questioning everything," he said.
Photo: Republican presidential nominee Donald Trump walks throughthe  atrium of his new Trump International Hotel in Washington, D.C., U.S., September 16, 2016.  REUTERS/Mike Segar