RNC Election Audit Will Assess Trump's Role In 2022 Midterm Failures
@next2godwin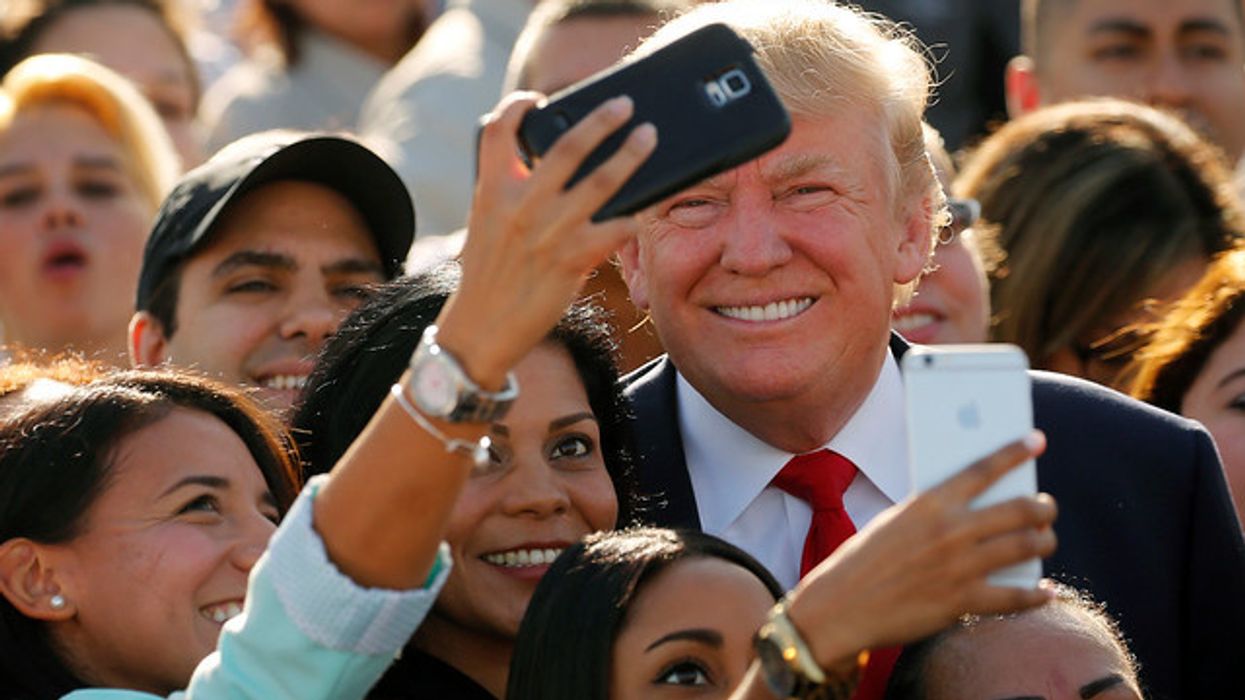 REUTERS/Jonathan Ernst
The Republican National Committee is set to conduct its first post-election audit in a decade to scrutinize the GOP's unfavorable electoral outcome of the past few cycles including its lackluster performance in the 2022 midterms — and figure out whether former President Donald Trump bore responsibility for the collapse of the anticipated "red tsunami."
"We need to figure out what worked and what didn't work in the '22 cycle to make sure we put ourselves in the best position to win in '24. I think there's a lot to learn from," Henry Barbour, an RNC committeeman for Mississippi chosen to co-author the RNC review, told the Associated Press.
The report, Rolling Stonerevealed, will delve into the role Trump, who endorsed over 250 Republicans across the country in 2022, played in the November 2022 red wave that never was — a historic underperformance for the GOP that resulted in an explosion of intra-party fighting, recriminations, and a minuscule Republican House majority.
"Looking at President Trump, what has he gotten right? And what has he gotten wrong? And how do we learn from that to win elections going forward?" Barbour said to NBC News in an interview.
Nearly 300 Republican election deniers — people who peddled Trump's Big Lie that the 2020 election was "stolen" — made the ballot in the 2022 midterms, some gunning for offices with authority to oversee elections, according to the Center for American Progress, a Washington-based liberal think-tank.
Despite running on issues such as inflation, crime, and "election integrity," election deniers were soundly thrashed in battleground states by voters, 44 percent of whom stepped into the voting booths primarily concerned about the future of American democracy, per the Associated Press, costing the GOP its long-sought Senate majority.
"And so I think we're going to work our way through all of those various issues and dynamics to hopefully lay out our recommendations that will put the party in a much stronger position to win going forward," Barbour said.
After its last post-election audit — a 100-page report that was released in 2013 and titled Growth and Opportunity Project — the Republican National Committee lamented the GOP's record low public perception levels and recommended more inclusive messaging and "champion comprehensive immigration reform," lest "our Party's appeal will continue to shrink to its core constituencies only."
However, the Republican Party abandoned its recommendations when Trump sauntered onto the political scene in 2015, radically promising on the campaign trail to build a wall and have Mexico pay for it, defund planned parenthood, and even surveil mosques in the US.
The RNC turned a blind eye to the former president's dehumanizing descriptions of migrants, his controversial Muslim travel ban, his Supreme court-packing that led to the overturning of Roe v Wade and the federal abortion rights it provided, and his baseless claims of widespread election fraud in the 2020 presidential election, which culminated in a horrific attack by a mob of Trump supporters on the U.S. Capitol to overturn Trump's loss.
The 2022 post-election audit was ordered by Ronna McDaniel, the three-term RNC chair who is under fire from RNC members and conservative voters for her fresh bid for a fourth term after the party's underwhelming performance at the ballot box in every election since Trump's narrow win in 2016.
Trump has sought to deflect blame for the GOP's 2022 midterm blunder, as he did for the 2018 and 2022 elections. In 2018, the Republican party lost over 30 seats, and Trump claimed the losses would have ballooned to the 70s had it not been for him. After losing the 2020 presidential election to Joe Biden, the former president, as the House January 6 committee said in its final report, concocted the Big Lie in a "multi-part" plot to overturn his defeat.
Following this blame-shifting precedent, Trump, in a Truth Social post, blamed "the people that pushed so hard, for decades, against abortion" for the Republican Party's midterm defeat.
\u201cTrump just blamed Republicans\u2019 2022 midterm failures on \u201cthe people that pushed so hard for decades against abortion,\u201d for getting \u201ctheir wish from the US Supreme Court.\u201d\u201d

— No Lie with Brian Tyler Cohen (@No Lie with Brian Tyler Cohen) 1672607069