Trump Repeatedly Insulted American Troops And Veterans In 2018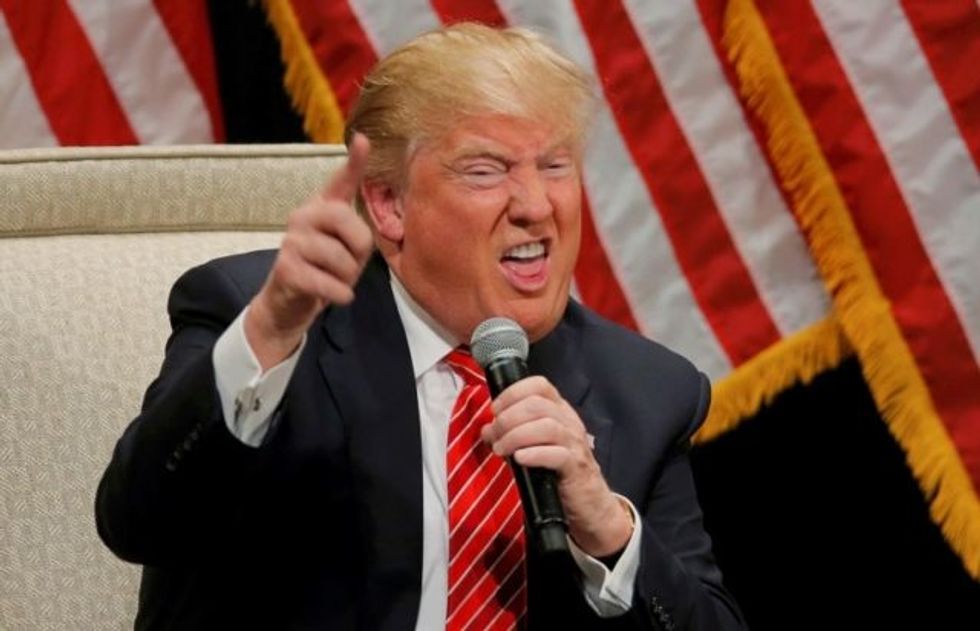 Reprinted with permission from Shareblue.
Most politicians love this country enough to refrain from insulting or ignoring the Americans signed up to serve in the armed forces. But Donald Trump is not most politicians.
Throughout 2018, Trump demeaned, ignored, and insulted veterans. From outsourcing veteran medical care to unqualified members of Mar-a-Lago, to being too lazy to attend a Veterans Day ceremony at Arlington Cemetery, Trump left no doubt in anyone's mind that he has no respect for those who serve. Here are five times Trump insulted veterans in 2018.
In March, Trump fired the head of the Department of Veterans Affairs over Twitter. The coward who was made famous for playing a hard-nosed businessman on television could not even muster the courage to personally oust Secretary David Shulkin.
To add yet another insult to veterans, Trump picked an unqualified novice, Dr. Ronny Jackson, to run the country's second-largest Cabinet department. After Jackson withdrew from the nomination, Trump dithered for weeks to find an adequate replacement, leaving the department in chaos.
While Trump left the department without formal leadership, his rich buddies from Mar-a-Lago took on an outsized influence over the department. A shocking investigation showed three members of Trump's Florida resort held "sweeping influence" over the VA, despite having no qualifications, Senate confirmation, or any other accountability. The influence was so pervasive that the three men "reviewed a confidential draft of a $10 billion government contract for the electronic-records project, even though they lack any relevant expertise," according to ProPublica.
Trump's insults to veterans aren't limited to his actions in the United States. He took his dismissive attitude overseas in November when a light drizzle caused Trump to skip a major ceremony celebrating the 100th anniversary of the end of World War I at the Aisne-Marne American Cemetery in France. Then, when Trump returned to the White House, he skipped a Veterans Day ceremony, refusing to travel two short miles to Arlington Cemetery to lay a wreath upon the Tomb of the Unknown Soldier, insulting veterans from every war.
To end the year, Trump couldn't even be bothered to acknowledge the day which lives in infamy, the bombing of Pearl Harbor, until he raged against special counsel Robert Mueller's investigation. In an all-too-common multi-tweet tirade, Trump spent the morning attacking Mueller's investigation for hours before finally acknowledging the anniversary of the attack on Hawaii.
Time and time again, Trump has shown that he is only interested in helping himself. If he can use troops or veterans as props to advance his personal agenda, he will.
Otherwise, he will ignore or insult those who fought and dies for our freedoms.
Published with permission of The American Independent.