Trump Reported To Fear Voter Fury Over Abortion Ruling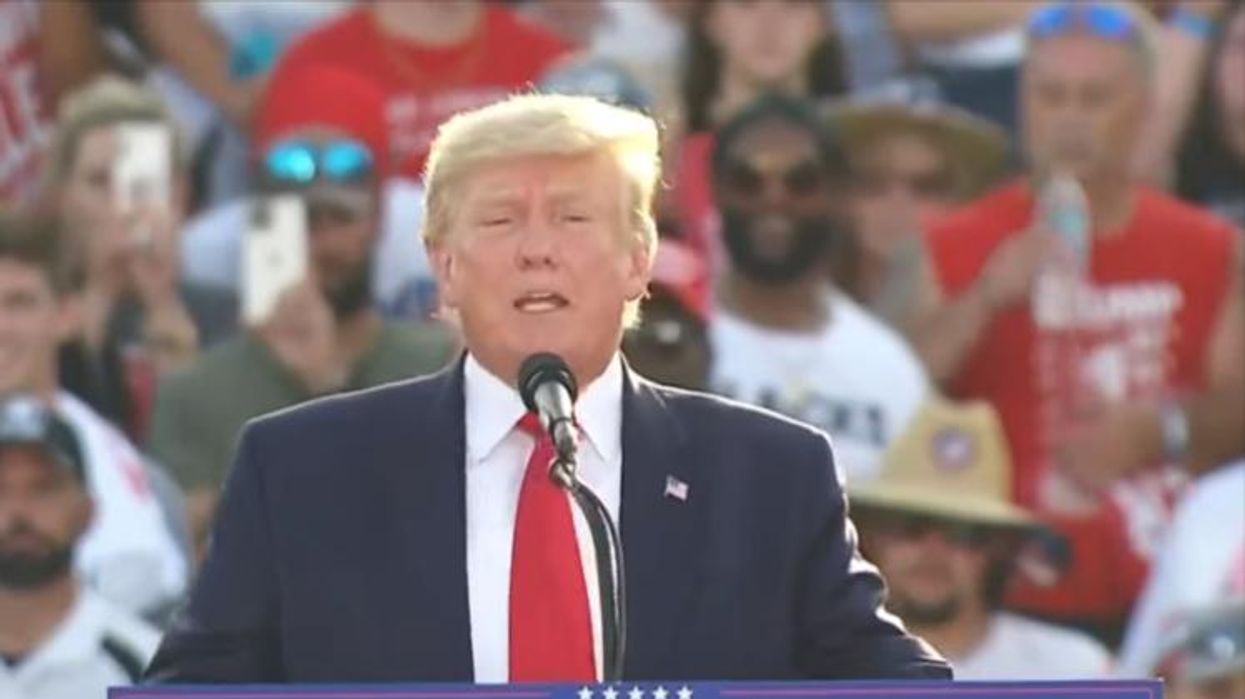 YouTube Screenshot
Publicly, former President Donald Trump is taking credit for the U.S. Supreme Court's overturning of Roe v. Wade and ultimately revoking women's right to legal abortions. But, behind closed doors, he reportedly is not thrilled about the ruling.
According to Rolling Stone, "privately, the former president is anxious about what the end of Roe, and the flood of extreme Republican state-level anti-abortion laws it will unleash, will mean for the GOP's electoral prospects — and for his own."
Inside sources have revealed the former president is privately concerned about how the ban on abortion rights could impact his potential 2024 presidential run. One source, who has privately spoken to the former president since the controversial SCOTUS draft opinion leaked, shared details about his concerns.
"He keeps shitting all over his greatest accomplishment. When you speak to him, it's the response of someone fearing the backlash and fearing the politics of what happens when conservatives actually get what they want [on abortion]," one source said. "I do not think he's enjoying the moment as much as many of his supporters are, to be honest with you."
Per Rolling Stone, another insider said that Trump insisted it would have been more beneficial for Republicans to focus on criticizing Democrats over late-term abortions "while steering clear of markedly less popular conservative positions on the issue."
Although Republican lawmakers have proposed legislation to completely ban abortion across the board, even without exemptions for sexual assault and incest victims, Trump has expressed apprehension about such extreme measures for quite some time.
"Several years ago…I remember being at a dinner with [Trump] at the White House, where there were several Democrat[ic] and Republican senators and congressman," said Dallas megachurch pastor Robert Jeffress, who previously worked as an advisor for the former president during his campaign and presidential term. "He absolutely savaged the Democrats present — in a polite way — for having the view that abortion should be legal up until the moment the child is born. He used the term 'barbaric,' if I recall correctly," says Dallas megachurch pastor Robert Jeffress, who advised Trump throughout his campaign and term in office. "He asked the Democrats at the table how they could believe that."
But despite his reported concerns behind closed doors, Trump and his campaign still managed to use the court ruling to his advantage. On Friday evening, Trump's campaign team fundraised while celebrating the unprecedented court ruling.
Sending out a text message to Trump supporters, the campaign team wrote, "Roe v. Wade has been OVERTURNED thanks to Pres Trump! Do you support the Supreme Court's decision?
Reprinted with permission from Alternet.