Trump Reportedly Called Sally Yates The C-Word, Hope Hicks A 'Piece Of Tail'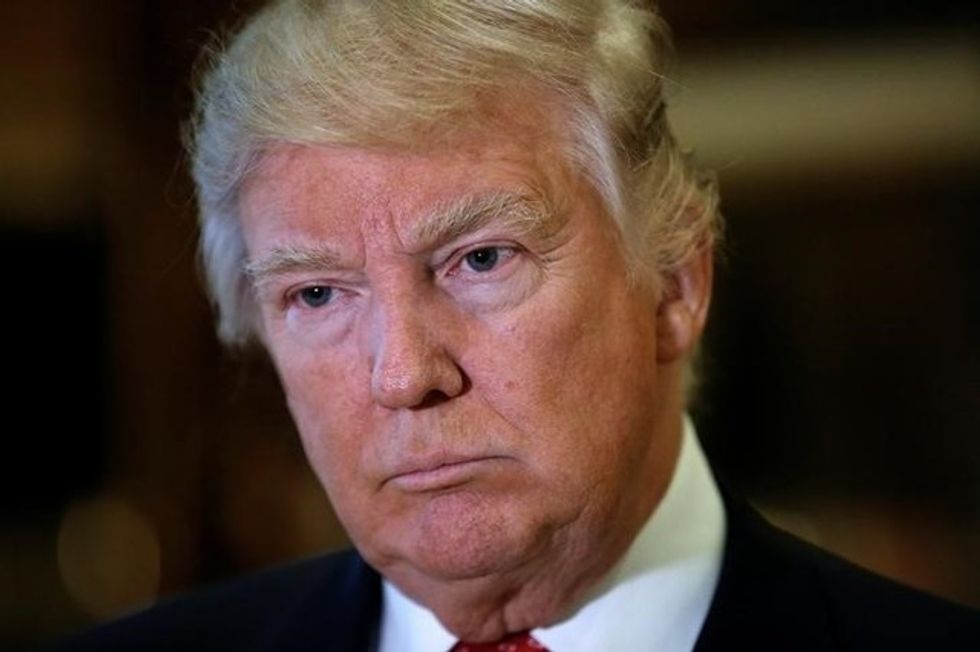 Reprinted with permission from AlterNet.
An explosive new book, Fire and Fury: Inside the Trump White House by journalist Michael Wolff, paints President Donald Trump as an incompetent and corrupt leader. Trump's lack of respect for women comes into clearer focus as he disparages multiple women with sexist slurs.
According to the book, before firing Deputy Attorney General Sally Yates, Trump called her a "c**t." The book describes him as having a problem with Yates early in his presidency.
Yates was fired after refusing to uphold the original version of Trump's travel ban, which she believed to be illegal. In recent days, she's said Trump's behavior is "beyond abnormal" for a president, and "dangerous."
Another disturbing story involves White House communications director Hope Hicks, who is 28 years old. Hicks allegedly had a romantic relationship with former Trump campaign manager Corey Lewandowski. MSNBC anchor Chris Jansing revealed a quote from the book that finds the president objectifying Hicks after she inquired about helping Lewandowski combat poor press coverage.
"Hicks sat in Trump Tower with Trump and his sons, worried about Lewandowski's treatment in the press and wondering aloud how she might help him. Trump, who otherwise seemed to treat Hicks in a protective and even paternal way, looked up and said, 'Why? You've already done enough for him. You're the best piece of tail he'll ever have,' sending Hicks running from the room," Jansing read on-air.
Watch Jansing read the segment about Hicks below.

Chris Sosa is a managing editor at AlterNet. His work also appears in Mic, Salon, Care2, Huffington Post and other publications. Follow him on Twitter @ChrisSosa.