Trump Reportedly Held Documents On Foreign Power's Nuclear Capacity
@DevilsTower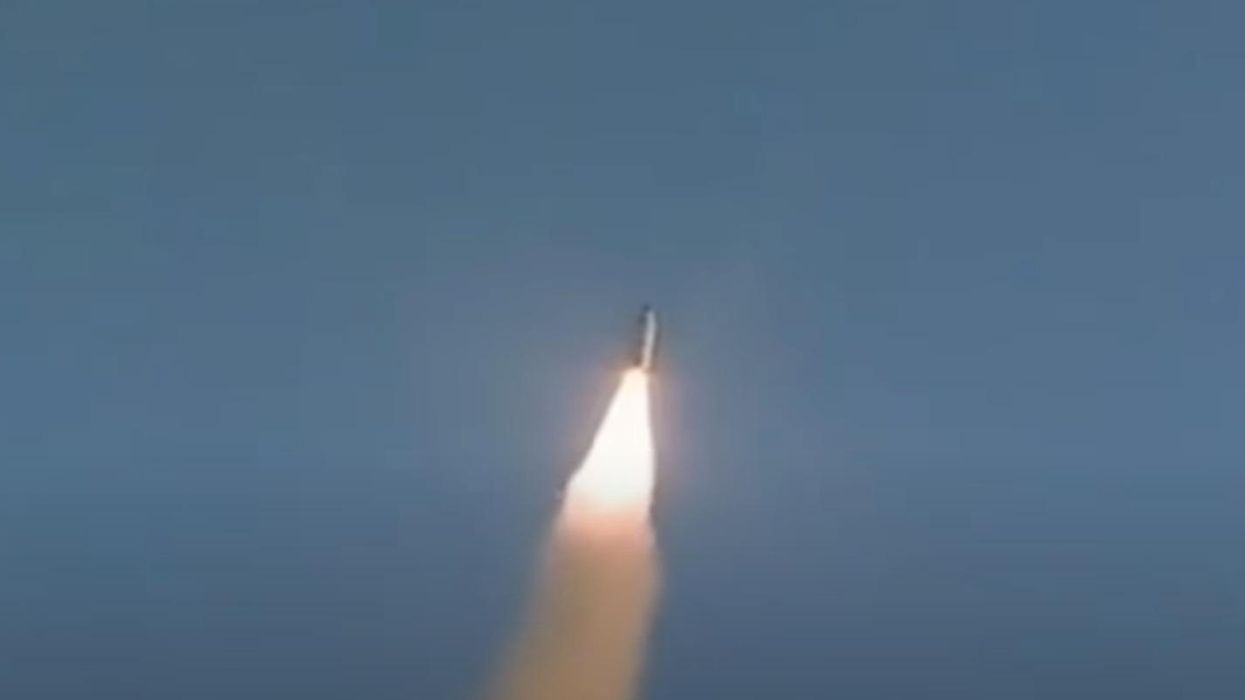 Youtube Screenshot
Among the highly classified documents recovered from Mar-a-Lago was at least one that detailed the military defenses of a foreign nation, including its nuclear capabilities. The Washington Post is reporting that these documents were so tightly guarded that access to them could be granted only by the president and select cabinet members.
Reportedly, these documents are among the most closely held and valuable secrets the U.S. possesses. Obtaining such information can take years, or decades, and may require conducting extensive analysis, the expenditure of many millions of dollars, and even endangering the lives of numerous agents.
Not only are these documents of exceptional value, they are also acutely dangerous. Such documents are rarely, if ever, shared—not even with allies. Making such a document available to someone who should not see it could seriously destabilize whole regions, making war much more likely. Even nuclear war.
As described, these are documents are well beyond "top secret." These are "need-to-know" documents, limited to a very small number of people at the highest level of government. Reportedly, some of these documents are so restricted that no one in the Biden administration except President Joe Biden is authorized to review them. Nonetheless, the Post reports that "such documents were stored at Mar-a-Lago, with uncertain security, more than 18 months after Trump left the White House."
Imagine any two countries with a long history of animosity. Israel and Iraq. Pakistan and India. North and South Korea. Now imagine giving one of them all that the U.S. military knows about the defenses of their opponent—including how many nuclear weapons they have, where they're stored, what kind of threat each poses. Or, imagine walking up to a representative from Russia or China and offering to show them everything that the United States knows about their own military.
At best, the outcome would be a hasty rearrangement of resources and weapons, negating much of the value of U.S. intelligence. At worst, the outcome could be war.
These are documents that could completely alter the balance between two rivals. Revealing such a document could also severely weaken the national security of the United States. It's hard to imagine anything else that Donald Trump might have left lying around that represents a greater threat to the stability and well-being of the entire planet.
After previously reports suggested that documents related to nuclear weapons were among those sought at Mar-a-Lago, Trump, predictably, called the story "a hoax. just like Russia, Russia, Russia was a Hoax."
A bipartisan Senate committee led by Republicans concluded that Trump's campaign had over 100 contacts with Russian agents, provided information they knew was going to high levels in the Russian government, and sought more assistance from Russia. That report concluded that some of these actions "represented a grave counterintelligence threat."
So if that's how Donald Trump defines a "hoax," then yes, maybe this is another one. An even more grievous one.
In the detailed list of documents subpoenaed from Trump were some including the "S/FRD" sub-classification in addition to top secret. This abbreviation is "reserved for information that relates primarily to the military use of nuclear weapons."
In addition to these documents, some were labelled "HCS," for human intelligence. The sources for these documents will likely now have to be exfiltrated where possible, or otherwise abandoned. Simply the chance that their identities have been compromised is enough to make any future information from these sources suspect.
At the moment, any investigative action that the federal government might take related to this material has been frozen by Trump-appointed Judge Aileen Cannon, who ruled on Sunday night that Trump should be granted his request for a "special master" to review all seized documents and sort out any over which he might have some form of privilege. If the ruling is not overturned on appeal, the level of classification connected to these documents makes the pool of available masters vanishingly small.
Trump has repeatedly stated—though not in court—that he has declassified all material coming to Mar-a-Lago. However, not only does this contradict both practice and law concerning how documents are classified and declassified, documents at this level are never declassified.
Reprinted with permission from Daily Kos.