Trump's Inner Circle Seized By Paranoia And Conspiracies
@alexvhenderson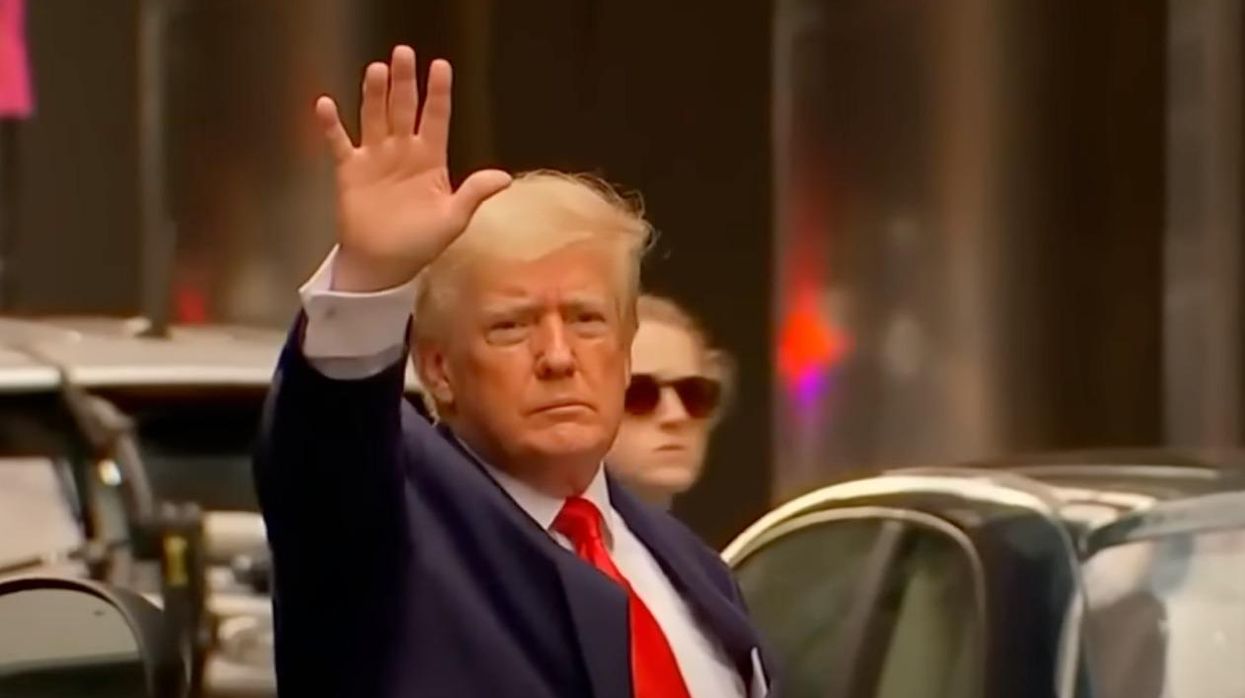 Youtube Screenshot
On August 20, 2022, Donald Trump will have been gone from the White House for 19 months. But Trump, unlike other former presidents, hasn't disappeared from the headlines by any means — and on Monday, August 8, the most prominent topic on cable news was the FBI executing a search warrant at Trump's Mar-a-Lago home in South Florida. Countless Republicans, from Fox News hosts to Trump himself, have been furiously railing against the FBI and the U.S. Department of Justice (DOJ). And in an article published by Politico on August 11, reporters Kyle Cheney and Meridith McGraw describe the atmosphere of "paranoia" and suspicion that has become even worse in Trumpworld since the search.
"A wave of concern and even paranoia is gripping parts of Trumpworld as federal investigators tighten their grip on the former president and his inner circle," Cheney and McGraw explain. "In the wake of news that the FBI agents executed a court-authorized search warrant at Donald Trump's Mar-a-Lago residence in Florida, Trump's allies and aides have begun buzzing about a host of potential explanations and worries. Among those being bandied about is that the search was a pretext to fish for other incriminating evidence, that the FBI doctored evidence to support its search warrant — and then planted some incriminating materials and recording devices at Mar-a-Lago for good measure — and even that the timing of the search was meant to be a historical echo of the day President Richard Nixon resigned in 1974."
It was on August 8, 1974 that Nixon, overwhelmed by the Watergate scandal, announced his resignation. The following day, Vice President Gerald R. Ford was sworn in as president. And right-wing pundit Monica Crowley, on Steve Bannon's "War Room," claimed it was no coincidence that the FBI chose August 8 to execute the search warrant.
Crowley told "War Room" listeners, "There are no coincidences when it comes to the Deep State. They could have done this raid a couple of days before or tomorrow, but they chose August 8 for a reason."
Cheney and McGraw stress that while Trumpworld is "deeply suspicious, even conspiratorial" to begin with, the Mar-a-Lago raid has made their "paranoia" even worse.
"Trump allies have begun pushing conspiracies to explain away the probe," according to Cheney and McGraw. "The chatter was fed, in part, by two articles, one inAxios and the other in Newsweek, that suggested someone high up within Trump's orbit had flipped and was cooperating with the government and that detailed the belief among some Trump hands that they had a mole. By late Wednesday afternoon, it had become an openly discussed topic on Fox News. And a story in the Wall Street Journalindicated that, in fact, a witness had been aiding investigators, telling the FBI that not all classified records had been disclosed during early negotiations and helping investigators pinpoint the location of missing records."
The Politico reporters continue, "But the more aggressively pushed theory by Trump allies, at least in public, was the idea that evidence might have been planted by the FBI on the premises. Trump himself floated the idea in a post on his social media site, and it was amplified by Sen. Rand Paul (R-KY), as well as Fox News hosts like Jesse Watters, and even Trump's own lawyer."
Reprinted with permission from Alternet.