Trump's Meltdown On 'Truth Social'  Exposes Link To Violent QAnon Cult
@DavidNeiwert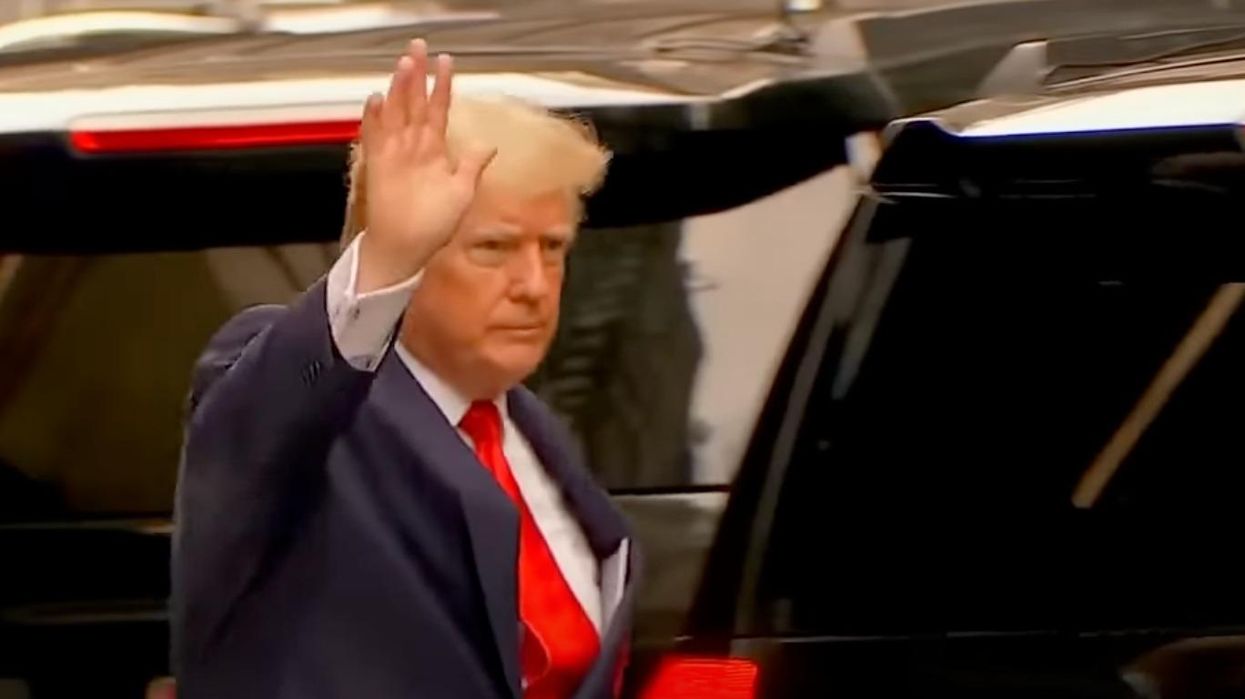 Youtube Screenshot
For most of his misbegotten tenure in the Oval Office, Donald Trump danced a three-step tango with right-wing extremists: Apparently embracing them, then stepping back with official (and unconvincing) disavowal, then swinging them back into his arms. He had perfected this tango in the case of the QAnon movement , pretending at first to know nothing about them—despite having winked and nudged in their direction for years—but telling reporters : "I heard that these are people that love our country."
Now Trump has simply dropped the façade of plausible deniability altogether. On his Truth Social chat platform—an unwieldy and pale imitation of Twitter—Trump has, over the last two months , amplified QAnon accounts over 70 times. He went completely over the cliff on Tuesday morning, pouring out a stream of over 60 QAnon memes , reposts from QAnon accounts, and tangentially amplifying an original "Q drop" (a 4chan post written by the still-anonymous "Q" who originated the conspiracist cult).
The meltdown on Tuesday was notable both for its unhinged nature and its unmistakably eliminationist targeting of his Democratic enemies—though scripted violence (or stochastic terrorism, if you will) has in fact been part of Trump's playbook for a long time.
One of the memes he reposted on Truth Social features a stylized photo of Vice President Kamala Harris, President Joe Biden, and House Speaker Nancy Pelosi with words covering their eyes: "Your enemy is not in Russia."
Reprinted with permission from Daily Kos .