#Endorse This: Kimmel Torches Crazy Trump And His QAnon Cult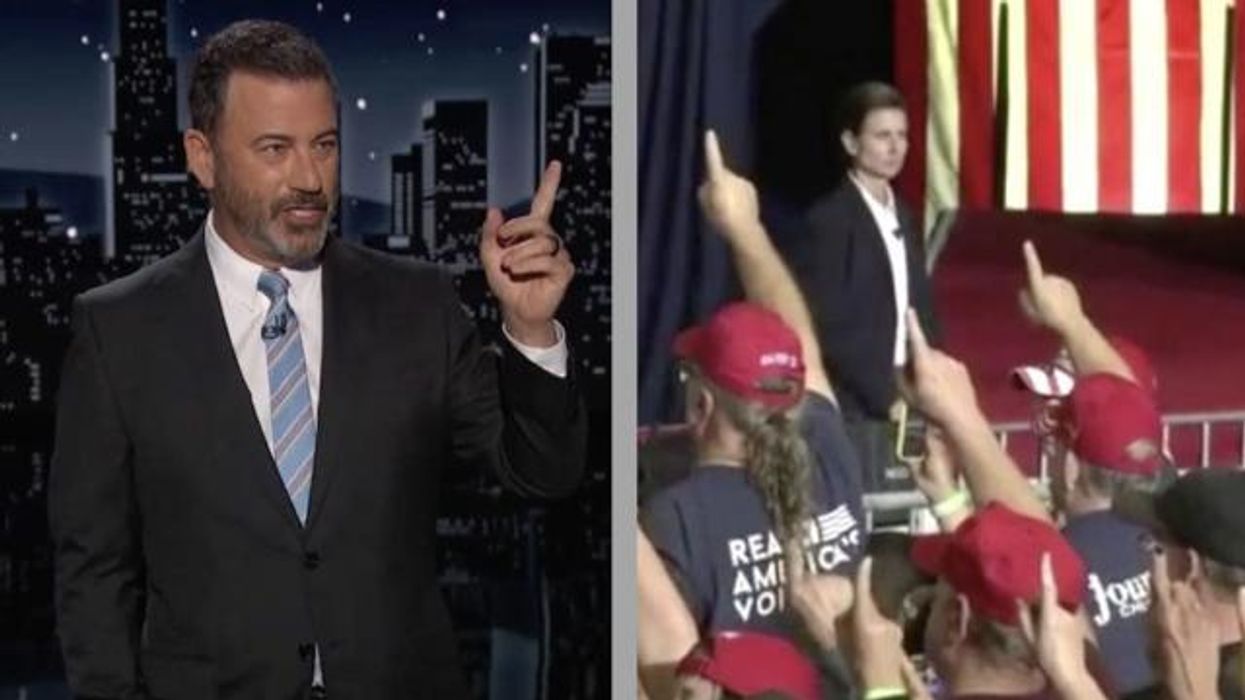 Image via YouTube
Last night Jimmy Kimmel tore into Donald Trump's open embrace of the QAnon conspiracy loons at his latest rally, which featured the music associated with the movement. And no, it's not Patsy Cline's "Crazy."

As the Qanon song played, Trump fans held up a single finger.
"That means one, which is their average IQ, I think," Kimmel joked. "It would seem that Trump has now fully embraced the lunacy because these are the only people who still believe there's a conspiracy against him," he said. "Things are getting very crazy out there."
Nothing but Qanonsense!
Watch the entire segment below: