Trump: Second Amendment Comment Was About 'Political Power'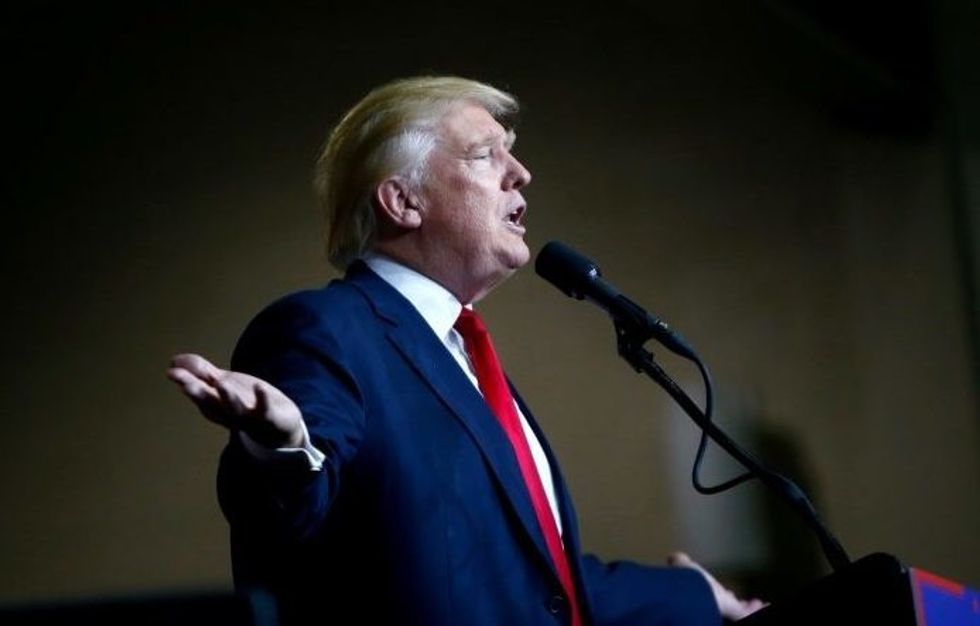 Despite stating that "Second Amendment people" might be able to "do" something about Hillary Clinton, GOP nominee Donald Trump claims his comment was about harnessing the "political" power of the voting bloc.
Appearing on Fox News with Sean Hannity, Trump claimed he was encouraging "Second Amendment" supporters to use their collective voting power.
"This is a political movement. This is a strong political movement, the Second Amendment," Trump stated. "And there can be no other interpretation."
Trump's initial comments, however, indicated that he was discussing a situation in which Clinton would be appointing judges — not still battling for votes on Election Day.
Earlier, in an interview with WNCN, captured by Mediaite, Trump first attempted to clarify that he was talking about the "political power" of the "Second Amendment people."
"[T]he Second Amendment people have tremendous power because they're so united," he claimed.
Trump's senior communications adviser, Jason Miller, backed Trump's "political power" comments: "It's called the power of unification — 2nd Amendment people have amazing spirit and are tremendously unified, which gives them great political power. And this year, they will be voting in record numbers, and it won't be for Hillary Clinton, it will be for Donald Trump."
 The Secret Service, for its part, Tweeted out a brief message indicating it had heard Trump's Statements:
The Secret Service is aware of the comments made earlier this afternoon.

— U.S. Secret Service (@SecretService) August 9, 2016
Photo: Republican U.S. Presidential nominee Donald Trump attends a campaign event at Cumberland Valley High School in Mechanicsburg, Pennsylvania August 1, 2016. REUTERS/Eric Thayer