Trump Seeking To Revoke Security Clearances Of Critics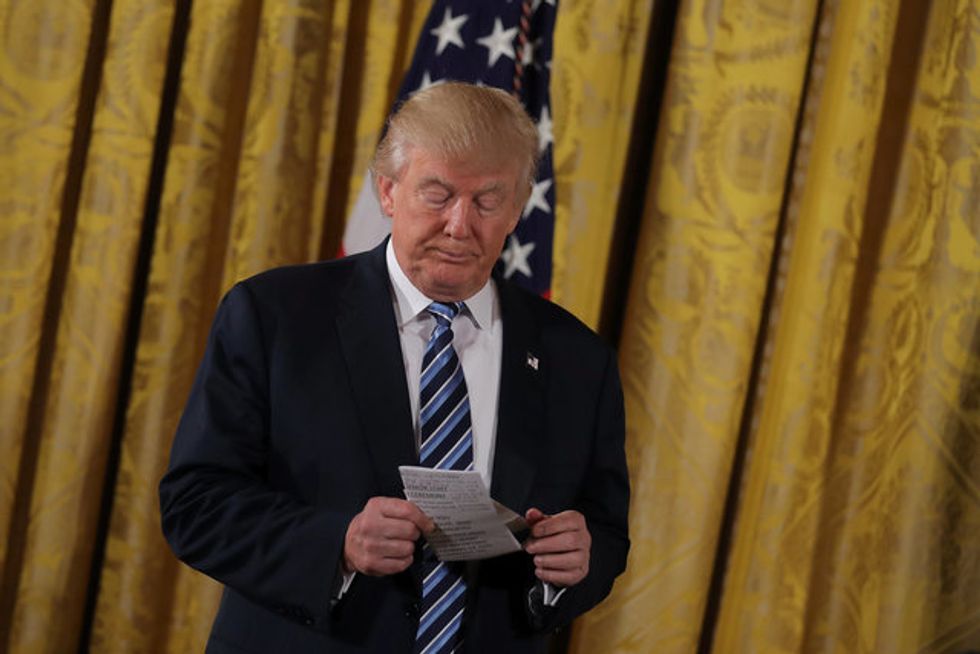 Reprinted with permission from AlterNet.
White House Press Secretary Sarah Huckabee Sanders on Monday said Donald Trump's administration is considering revoking the security clearances for former CIA director John Brennan, former FBI Director James Comey, Former DNI James Clapper and former national security adviser Susan Rice.
Sanders accused the former officials of "monetizing" their security clearances and using them to play politics.
Watch the video below:
Sanders says Trump is considering taking away security clearances from Brennen, Comey, McCabe, Clapper, and Rice "because in some cases they have monetized their security clearances." pic.twitter.com/Y12JYq9Z1R

— Aaron Rupar (@atrupar) July 23, 2018
Elizabeth Preza is the Managing Editor of AlterNet. Follow her on Twitter @lizacisms.