Trump Sexually Harassed Senator Gillibrand
@pamela_vogel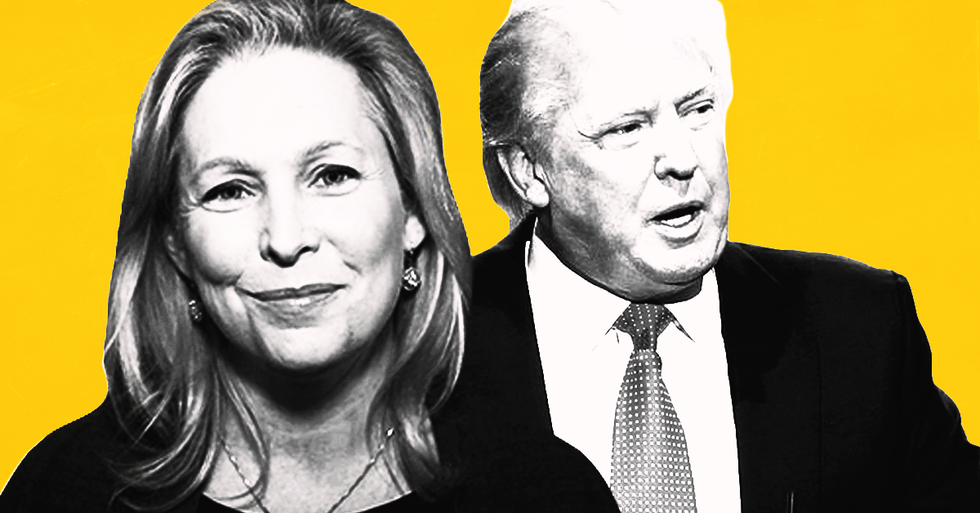 Reprinted with permission from MediaMatters.
Yesterday, President Donald Trump sexually harassed Senator Kirsten Gillibrand (D-NY) on Twitter in front of his 44.5 million followers. Headlines and tweets about his comments should say so.
Minutes after calling 19 credible reports about his own sexual misconduct "FAKE NEWS" and saying he had "never met" his accusers — which include multiple women with whom he had documented business relationships — Trump sent a second tweet about Gillibrand, who yesterday called for the president to resign. Here is the president's official statement:
Lightweight Senator Kirsten Gillibrand, a total flunky for Chuck Schumer and someone who would come to my office "begging" for campaign contributions not so long ago (and would do anything for them), is now in the ring fighting against Trump. Very disloyal to Bill & Crooked-USED!

— Donald J. Trump (@realDonaldTrump) December 12, 2017
The U.S. Equal Employment Opportunity Commission defines sexual harassment as including "unwelcome sexual advances, requests for sexual favors, and other verbal or physical harassment of a sexual nature."
Trump's tweet very clearly implied that Gillibrand trades sex for political donations.
The commission also says that sexual harassment is illegal "when it is so frequent or severe that it creates a hostile or offensive work environment," and that a harasser "can be the victim's supervisor, a supervisor in another area, a co-worker, or someone who is not an employee of the employer, such as a client or customer" — basically anyone with whom an individual is required to interact as part of their job.
Gillibrand is reasonably expected, by virtue of her job as a senator, to interact with members of the president's administration regularly. Trump, a coworker, used a Twitter account with 44.5 million followers, to verbally harass Gillibrand. Given the experiences of others who've been targeted in Trump's tweets and Gillbrand's status as a highly visible woman on the internet, it's exponentially likely that Gillibrand will receive violent death and rape threats and lower-grade harassment from others as a direct result of the tweet.
And yet some media outlets framed the harassing tweet as a vague "attack," or as part of a now-standard, hostile political culture where members of different parties "slam" or "blast" or "lash out at" each other over disagreements.
To be clear, the tweet was an attack. It was hostile. It was political. But it was not just those things — what the president said about Gillibrand this morning was textbook sexual harassment, in line with decades of open hatred for women that Trump has exhibited in his words and actions. It's uniquely unacceptable, and should be treated as such by the media outlets who cover this official statement.
Header image by Sarah Wasko / Media Matters