Trump Shames America With School Safety Cuts As Students Defiantly March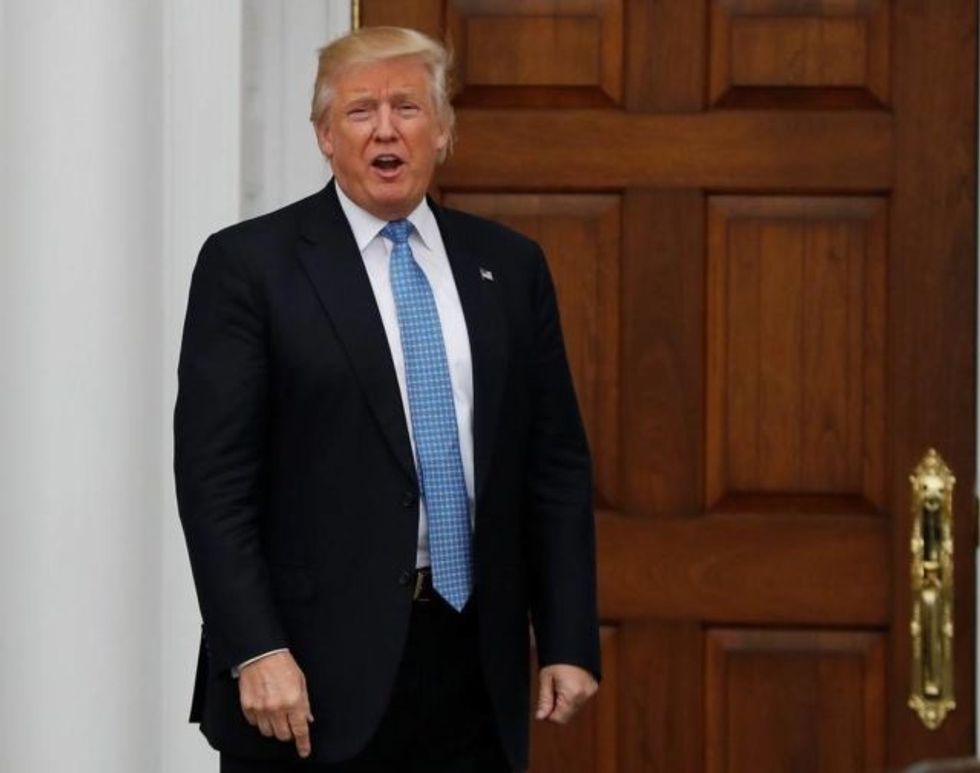 Reprinted with permission from Shareblue.com
Confronted by thousands of students demanding safer schools, Trump's callous response was to announce cuts to school safety programs.
The omnibus spending bill Trump eventually signed on Friday cut funding for two safety initiatives implemented after the Sandy Hook massacre in 2012.
Both the Comprehensive School Safety Initiative (CSSI) and Research and Evaluation of Technologies to Improve School Safety have been canceled due to the funding cuts. A terse notice posted on the Department of Justice's agency charged with administering the programs made the reason clear.
"With the enactment of the Consolidated Appropriations Act of 2018, the funding planned for these solicitations is no longer available for research and evaluation," the message on the National Institute of Justice (NIJ) website read.
The NIJ noted that the funding would be "used for other purposes under the Stop School Violence Act of 2018."
Unsurprisingly for this administration, that act's title is a troubling misnomer.
It doesn't even have any provisions related specifically to guns. Instead, it focuses on training students, teachers, and law enforcement to respond to mental health issues. And it provides funding for measures meant to "harden" schools, like metal detectors.
The Trump administration made the initial request to Congress for the funding cancelation on February 12. Two days later, a gunman killed 17 people at Marjory Stoneman Douglas High School in Parkland, Florida, giving rise to this new student-led movement against gun violence.
But it did nothing to sway Trump and his DOJ from their dangerous plan. Nor did it keep the White House from issuing a hypocritical statement on the March for Our Lives. The administration claimed to "applaud" the students and insisted that "keeping our children safe is a top priority" for Trump.
Coming from an administration that thinks arming teachers is a great idea, this move to redirect funding from worthwhile programs to a tissue-thin replacement is par for the course.
But that doesn't make it acceptable.
As David Hogg, who survived the Parkland shooting, put it bluntly, "We're children. You guys are the adults. You need to take some action."
But the Trump administration and the Republican-led Congress have shown their blatant unwillingness to commit to real action.
And the thousands of students taking to the streets to demand safety deserve more than this meager effort.