Trump Spokeswoman Accidentally Emails Politico Reporter For Dirt On Clintons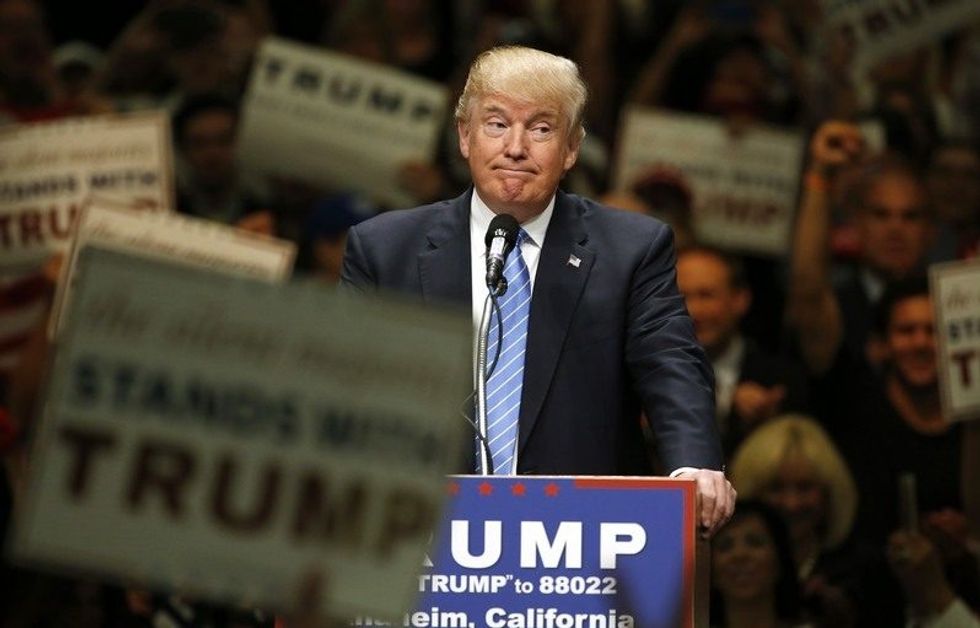 Mid-day Wednesday, Trump spokeswoman Hope Hicks sent an email to Marc Caputo, a political reporter at Politico, to dig up dirt on the Whitewater real estate scandal. Unfortunately, that email was meant for Michael Caputo, a Trump campaign advisor.
In the email, Hicks said she wanted him to "work up information on HRC/Whitewater as soon as possible. This is for immediate use and for the afternoon talking points process."
The Whitewater scandal originated in the late 70's and concerned a real estate development company that the Clinton's and their friends, Jim and Susan McDougal, formed called the Whitewater Development Corporation, which planned on selling vacation homes along the White River in Arkansas. Clinton was later accused of using his influence as the state governor to secure a $300,000 loan for the McDougals.
No inquiry of Whitewater ever produced any evidence of wrongdoing.
Following Bill Clinton's election in 1992, both the Department of Justice and Congress investigated the deal, and several draft indictments of Hillary Clinton were written up by the Department of Justice. They were never released but are currently the subject of a lawsuit by Judicial Watch, a conservative group attempting to force the National Archives to release the indictments under the Freedom of Information Act.
Trump has already advertised through his surrogates that plans to dig up as much of the Clintons' past as possible. "The Clintons collectively have dodged many, many, many bullets. So much that was suppressed [by the media] is going to get re-analyzed. So many of the things that they slipped by on will get reexamined," said Trump confidant Roger Stone on Monday. "That's something they should have counted on before getting into the race."
Stone, a political hatchetman with a history that stretches back to Richard Nixon's campaigns for president, is often the only source in the National Inquirer stories Trump is fond of quoting on the trail, including one which alleged Ted Cruz had carried out extramarital affairs.
Yet to be determined: Whether re-litigating 20 years of non-scandals as the central plank of a political campaign can make up for record low popularity, nearly no knowledge of any major policy area, and the temperament of a man child. Good luck, Donald.
Photo: Republican U.S. presidential candidate Donald Trump holds a rally with supporters in Anaheim, California, U.S., May 25, 2016. REUTERS/Jonathan Ernst