Trump Still Claims That Mexico Will (Maybe) Pay For The Wall — Eventually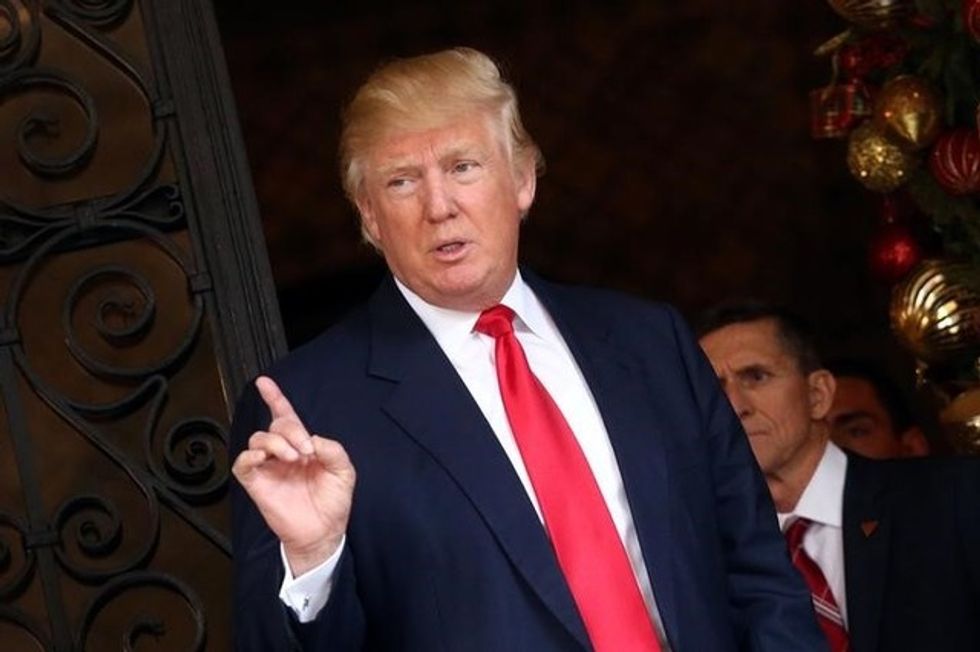 WASHINGTON (Reuters) – U.S. President-elect Donald Trump criticized news reports on Friday that U.S. taxpayers would pay for his planned border wall with Mexico, saying they were failing to report that U.S. funds used to start the project would be repaid by Mexico.
"The dishonest media does not report than any money spent on building the Great Wall (for sake of speed), will be paid back by Mexico later!" Trump said on Twitter.
The Mexico peso briefly weakened by about 0.22 percent following his comment. The Mexican currency has fallen to record lows against the dollar this week as Trump intensified his criticisms of businesses that produce goods there rather than in the United States.
It last traded at around 21.35 pesos to the dollar, little changed from Thursday.
CNN and other media organizations reported on Friday that Trump's transition team had signaled to congressional Republicans that he preferred to fund the border wall through the appropriations process as soon as April.
Trump said in his note on Twitter that initial U.S. funding would be to get the wall started more quickly and Mexico would eventually repay the United States. Trump's top aide Kellyanne Conway said the president-elect was not going back on his campaign promise to have Mexico pay for the wall.
"Nothing has changed from our perspective. Congress is taking it on themselves to explore different options to pay for the wall," she told CBS News' "This Morning" program on Friday.
"Obviously, we respect federalism, and if Congress is trying to find different ways to fund this project that is a top priority of President(-elect) Trump, then they should do that," she said.
(Reporting by David Alexander and Susan Heavey; Editing by Chizu Nomiyama)
IMAGE: U.S. President-elect Donald Trump talks to members of the media at Mar-a-Lago estate in Palm Beach, Florida, U.S., December 21, 2016. REUTERS/Carlos Barria