Trump Sues Former Campaign Consultant For Leaking Details About Senior Staffer Affair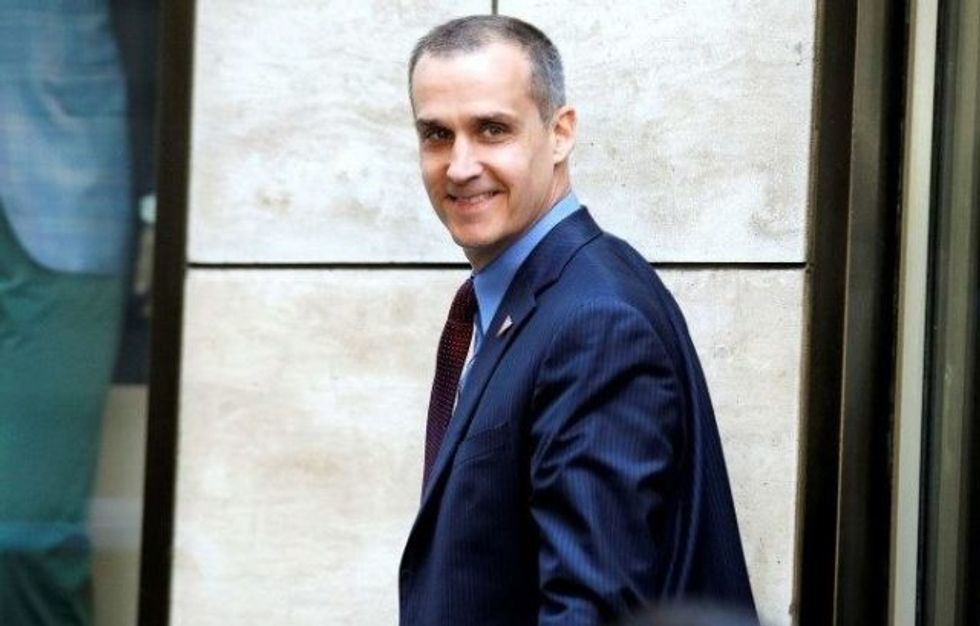 Donald Trump is seeking $10 million in damages from Sam Nunberg, a former senior consultant to his campaign, for reportedly leaking details about an affair between two campaign staff to the media, according to The Associated Press.
In a court filing obtained by AP, Nunberg claims that Trump is trying to silence him "in a misguided attempt to cover up media coverage of an apparent affair" between senior staff. Nunberg's filing pointed to "a New York Post story about a public quarrel between the staffers published last month."
The Post story is most likely one published in May detailing an argument between Trump's press secretary, Hope Hicks, and his then-outgoing campaign manager — now a paid analyst for CNN — Corey Lewandowksi.
The Post's Emily Smith reported at the time that "sources insist the street showdown was about how to handle the announcement that seasoned political operative Paul Manafort would be taking an even larger role in Trump's campaign, and how Lewandowski's role would be defined going forward."
Lewandowski would eventually be fired.
Trump's suit against Nunberg underscores his commitment to absolute loyalty and secrecy: Employees on the Trump campaign are forced to sign non-disclosure agreements which apparently also prohibit speaking too critically about Trump in public  — a conflict of interest for Lewandowski, who is now effectively a paid propaganda organ on a major cable network. Lewandowski is also reportedly still receiving severance pay from the Trump campaign.
The Guardian is reporting that an attorney for Nunberg told the press that "Mr. Trump's actions in starting a $10 million arbitration, seeking to silence Mr. Nunberg and have the proceedings sealed, are a cautionary tale of what the American people face if Mr. Trump is elected president."
Photo: Corey Lewandowski, campaign manager for Republican U.S. presidential candidate Donald Trump, exits following a meeting of Trump's national finance team at the Four Seasons Hotel in New York City, U.S. on June 9, 2016.  REUTERS/Brendan McDermid/File Photo