Trump Tariffs Impose $350M 'Tax' On Your Beer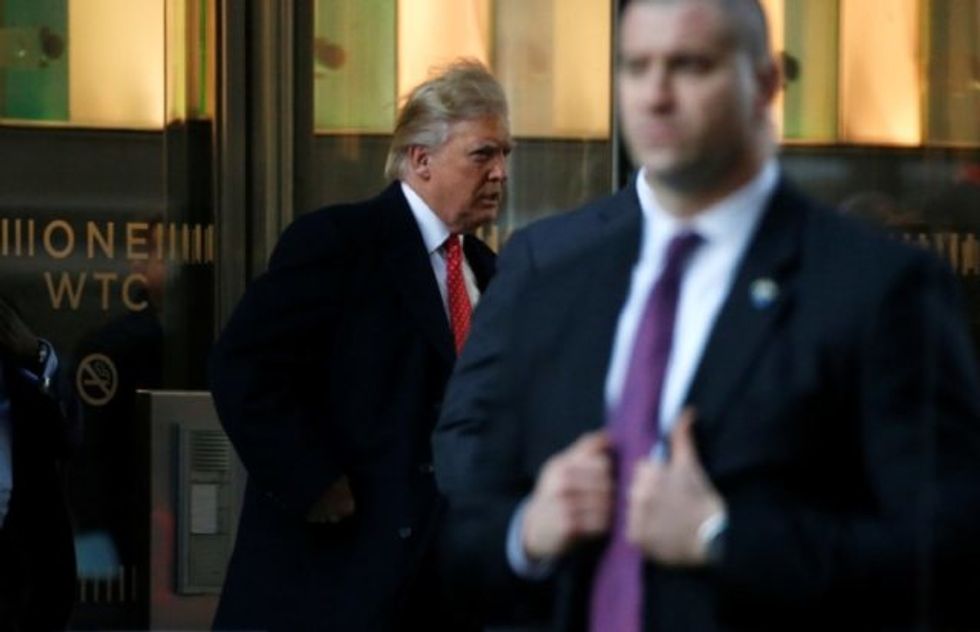 Reprinted with permission from Shareblue.
Trump's reckless choice to single-handedly launch an international trade war is about to make your beer more expensive.
According to an analysis by the Beer Institute, Trump's decision to impose tariffs on steel and aluminum will increase the annual cost of beer production in the U.S. by $347.7 million per year.
Those extra costs are very likely to be passed on to consumers — and beer producers accuse Trump of effectively imposing a new "tax" on beer.
"These tariffs on aluminum and on steel, we estimate, amount to a $350 million-dollar tax on beer brewers in the United States," Beer Institute President and CEO Jim McGreevy noted Monday on MSNBC.
These added costs will be felt industry-wide, "from the largest brewers to the smallest brewers," McGreevy said — and all of them will "have to figure out a way to incorporate those added costs in their production."
McGreevy added that the 2.2 million jobs supported by the beer industry are also under threat thanks to Trump's trade war.
Trump's sudden decision to impose tariffs on steel and aluminum imports prompted top U.S. trading partners to respond in kind, increasing the costs of those materials.
The added cost for materials amounts to a tax on the American businesses that depend on those materials.
In all likelihood, the beer industry will follow a pattern similar to soda companies like Coca-Cola, which recently announced that it would raise prices to compensate for the tariffs.
Once again, Trump's bad decisions have left American consumers holding the bag.
American taxpayers are also stuck financing Trump's ill-advised $12 billion bailout for farmers who have been caught in the trade war's crossfire.
And Trump shouldn't be surprised that his trade war is hurting the economy.
A secret, internal White House study concluded that American business would, in fact, suffer from Trump's tariffs and the response to them.
These conclusions are in stark contrast with Trump's political rhetoric. He has said that "trade wars are good, and easy to win."
And when Americans have to reach deeper into their pockets to buy a six-pack, they will see firsthand just how wrong Trump was.
Published with permission of The American Independent.